The Award Ceremony was held during the ACVP/ASVCP Annual Meeting, November 14, from 5:00pm to 6:30pm ET.
The Bruce Williams Award for Sustained and Exemplary Service to the Foundation and its Faculty of Discussants was presented to Dr. Patricia A. Pesavento.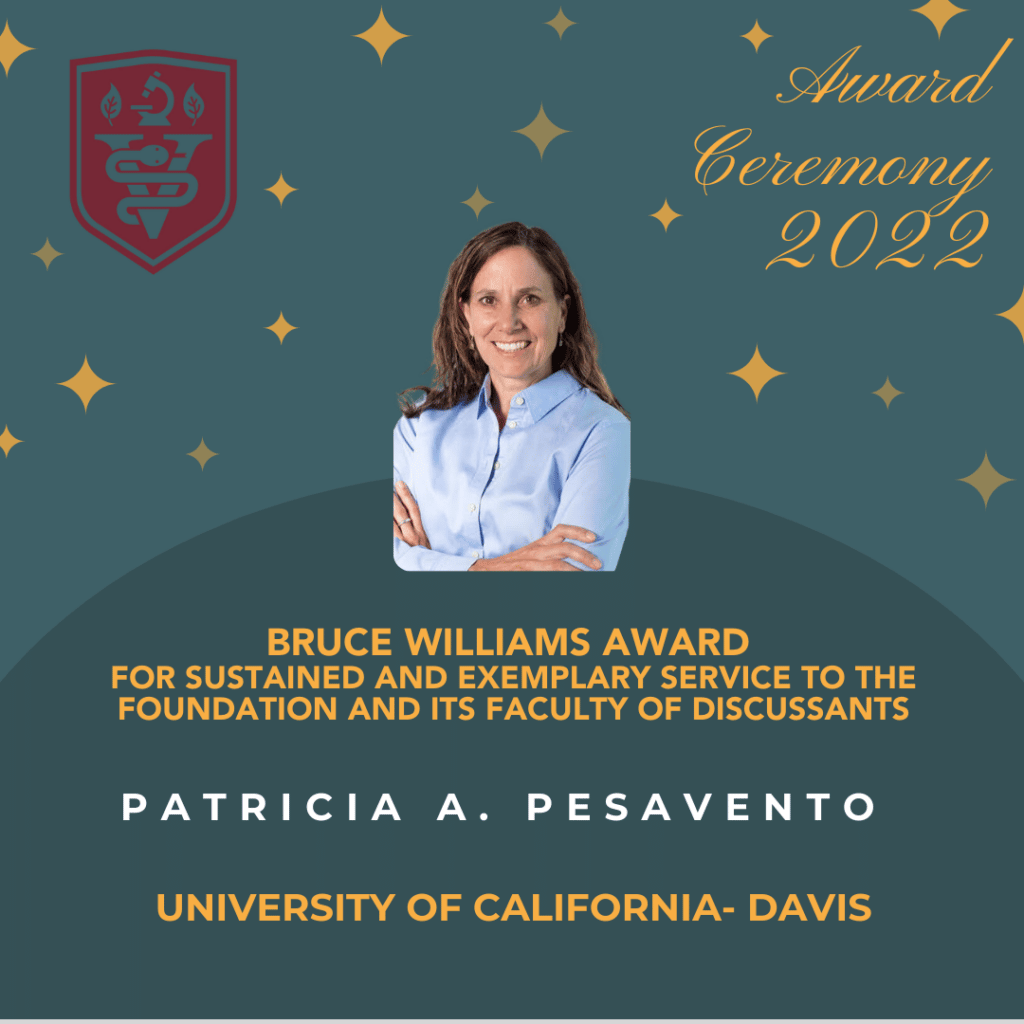 Patty Pesavento has been in school her entire life, at Swarthmore College (BA), Harvard U (PhD) and UC Davis (DVM, dipl ACVP) and ongoing as a faculty at UCD. She is the current chair of the Department of Pathology, Microbiology, and Immunology at the School of Veterinary Medicine at UCD. When she is not in meetings, she functions as an anatomic pathologist and research virologist to identify novel viruses and novel patterns of disease, including clinically enigmatic or emerging viral diseases from animals at human:animal interfaces, such as suburbia or animal shelters. She lives on a small but costly farm where there are fruit and olive trees, acres of veggies, and many domestic and wild animals striving to dig them all up.