Davis-Thompson Foundation​
For the Advancement of Veterinary and Comparative Pathology​
Dr. Corrie Brown, Foundation board member and popular speaker, was awarded the American Association of Veterinary Medical Colleges Billy E. Hooper award for Distinguished Service in December 2020.
We are proud to announce that Dr. Bruce Williams, the Foundation's Treasurer and longtime tireless supporter, has been named a Distinguished Member of the American College of Veterinary Pathologists.
March 1, 2021 the Foundation welcomed Dr. Jey Koehler into the role of President. Dr. Koehler has previously served on the Faculty of Discussants and the Board of Directors, and since 2016 has been the director of the Descriptive Veterinary Pathology course.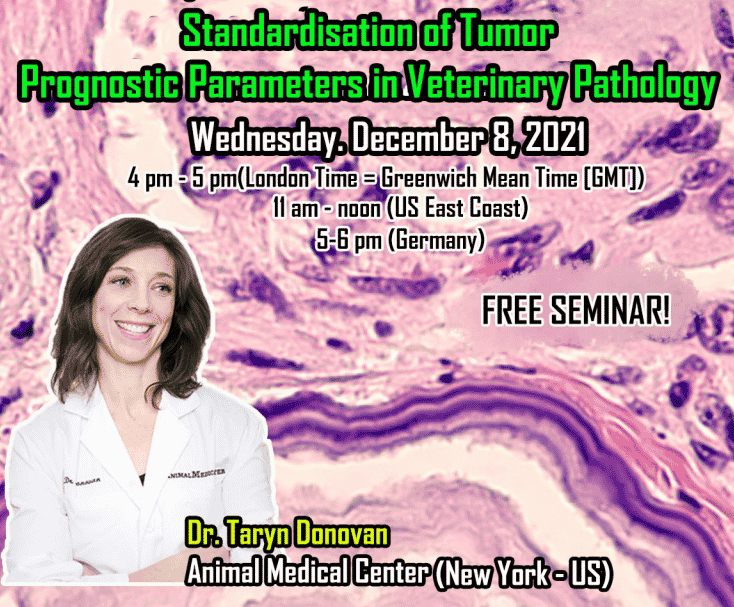 Please join us on December 8th from 4pm to 5pm London time for a free seminar on Tumor Prognostic Parameters in Vet Med, promoted by the European Division of the Davis-Thompson Foundation. Dr. Taryn Donovan, from the Animal Medical Center (New York, US), will share with us the critical aspects of prognosticators in veterinary oncology. Such topic is crucial for many professionals within academia, industry, and diagnostic environments. Registration is free but required.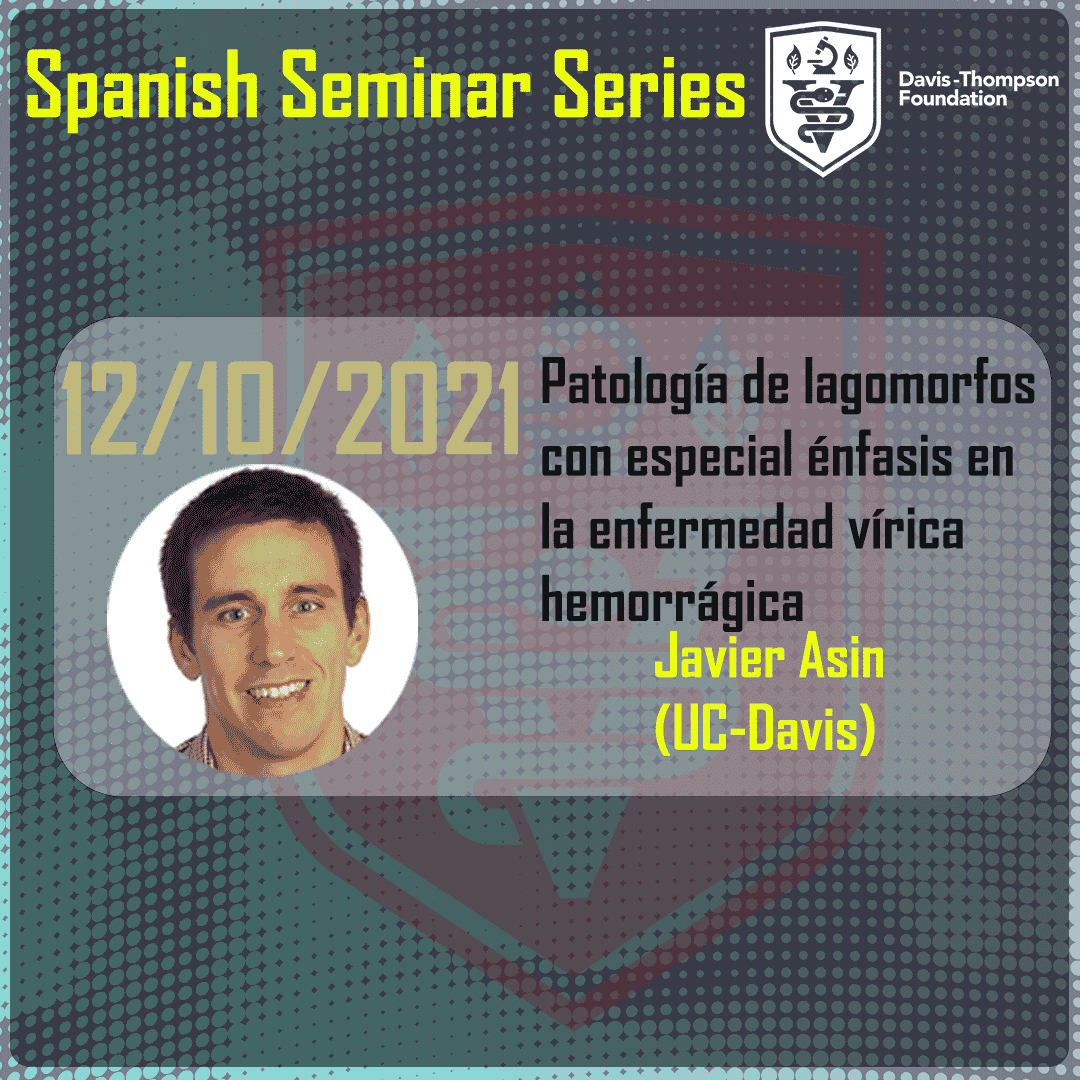 Por favor únete a nosotros para este seminario gratuito en español el 3 de diciembre a las 11am Central Daylight Time (CDT). El Dr. Javier Asin, de la University of California-Davis, compartirá con nosotros información práctica y valiosa sobre las enfermedades de los lagomorfos y esta delicada enfermedad viral. El seminario es gratuito, pero es necesario registrarse.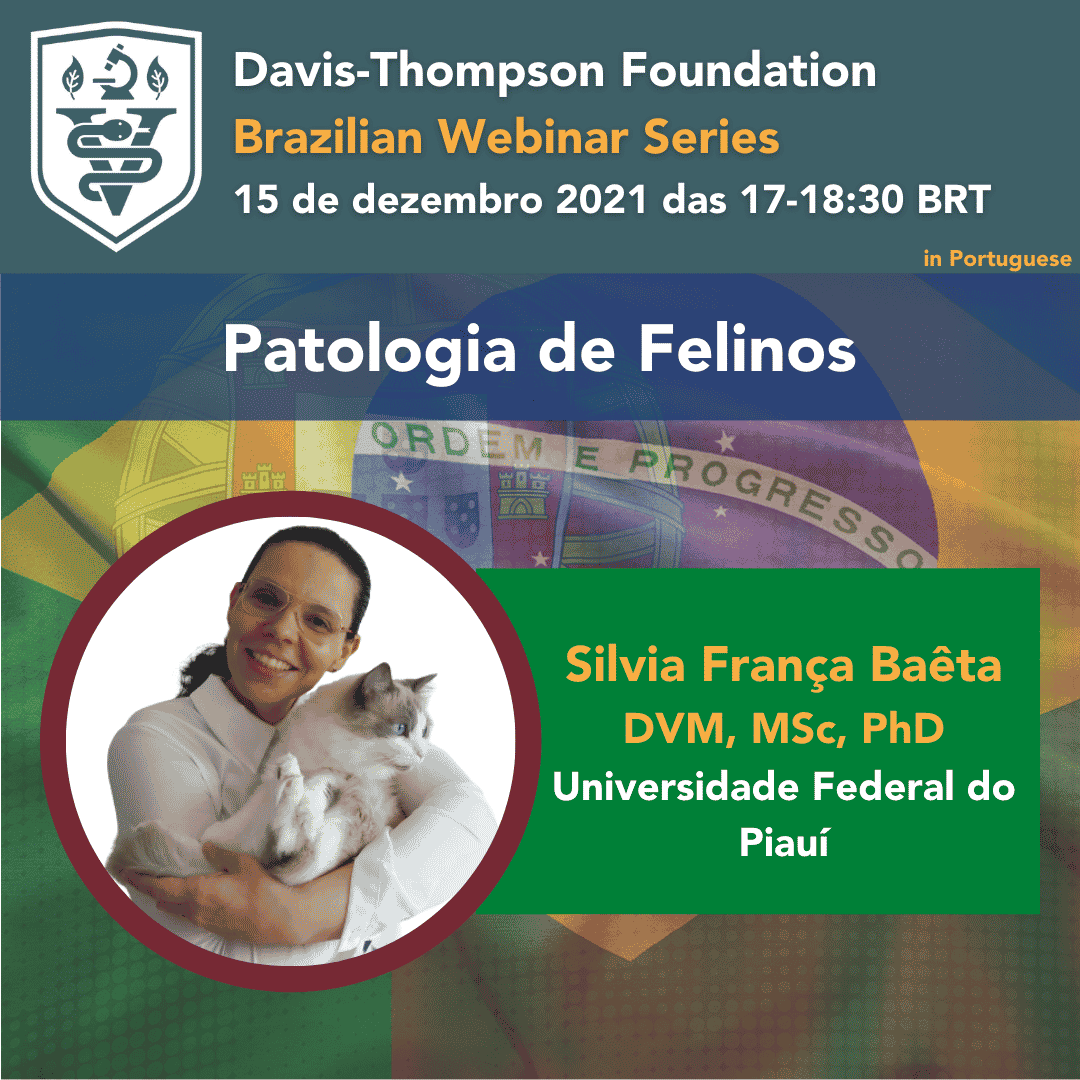 Junte-se a nós para este evento, que ocorrerá dia 15 de dezembro, às 17h horário de Brasília. A Dra. Silvia França Baêta, da Universidade Federal do Piauí/UFPI, Brasil, dará um seminário numa das espécies de animais domésticos mais querida pela população mundial: os famosos felinos! Não perca! Este seminário é gratuito, mas inscrição é necessária.