Davis-Thompson Foundation​
For the Advancement of Veterinary and Comparative Pathology​
Our May focus is an article in JVDI's May issue, in the Special Section on equine gastrointestinal diseases in horses: […]
Navigating the transition for our big 4 courses (Descriptive Veterinary Pathology, Current Lab Animal Science Seminar (CLASS) & Pathology of Lab Animals (POLA), Current Literature and Image Interpretation Course (CLIC) and General Pathology Review Course from the desk of the Davis-Thompson Foundation President, Dr. Jey Koehler.
Dr. Williams is a graduate of University of Georgia in the DVM class of 1985. He is the senior pathologist […]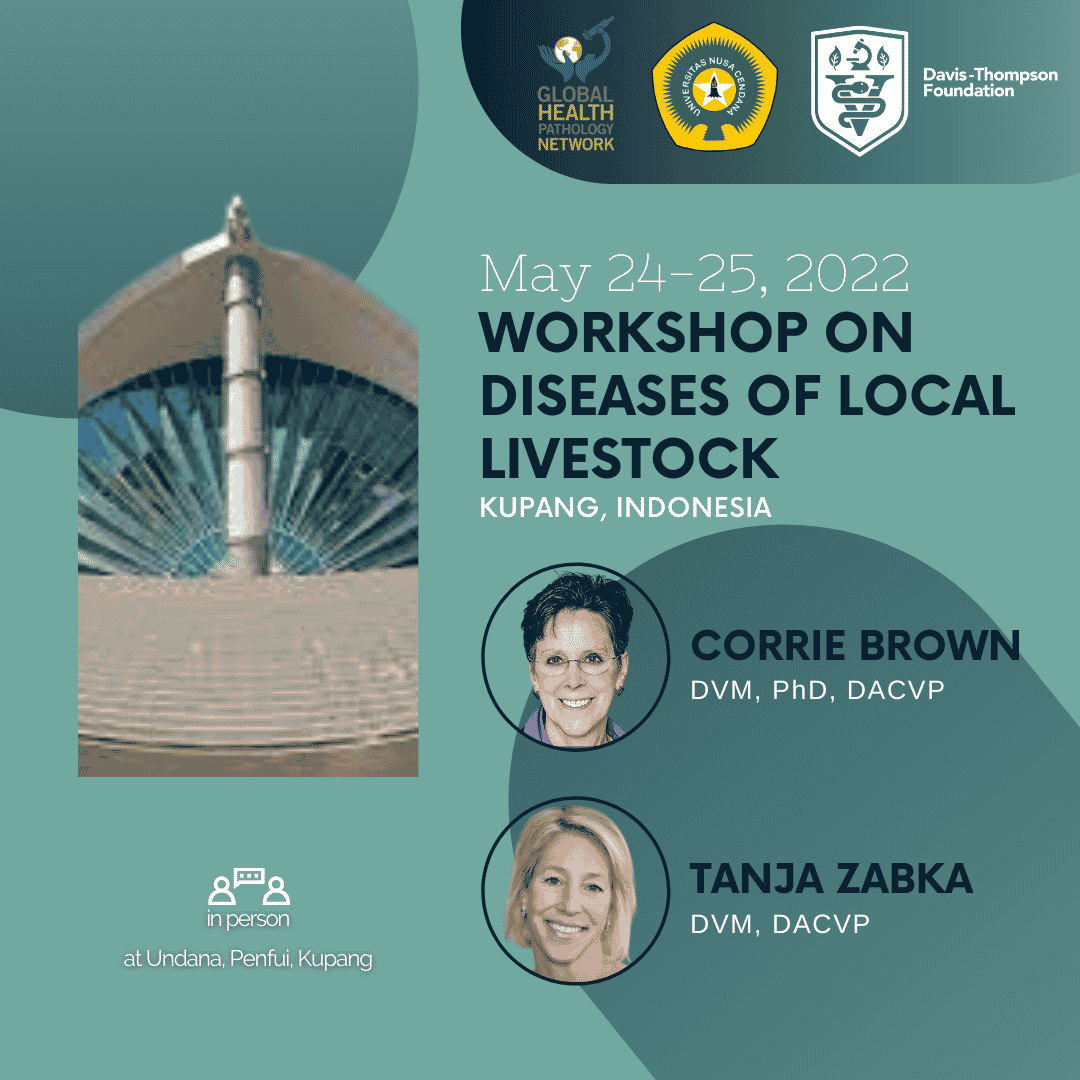 Come and join us in wonderful Athens, Greece for the 2022 Annual Symposium of the European Division of the Davis-Thompson Foundation focused on non-human primate pathology, on 5 and 6 September, 2022. Phenomenal speakers will share comprehensive lecture materials with participants.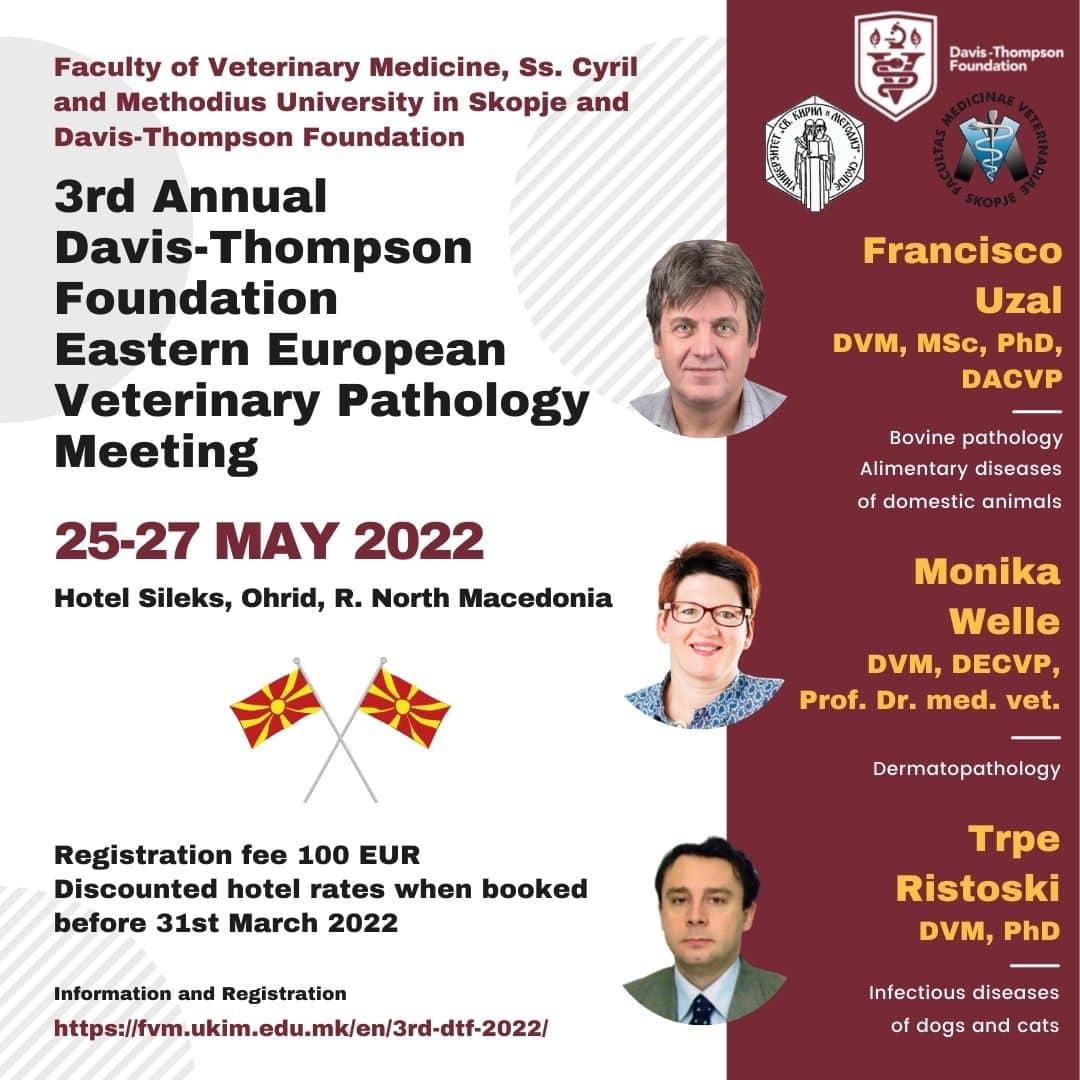 Hotel Sileks, Ohrid, R. North Macedonia
Settlement St. Stefan bb Ohrid MK
The Faculty of Veterinary Medicine of the "Ss. Cyril and Methodius University" in Skopje, together with the Davis-Thompson Foundation from the USA will be hosting the 3rd international Annual Davis-Thompson Foundation Eastern European Veterinary Pathology Meeting. The meeting will take place at Hotel Sileks in Ohrid, R. North Macedonia. Renowned veterinary specialist swill give lectures on dermatopathology, bovine pathology and alimentary diseases of domestic animals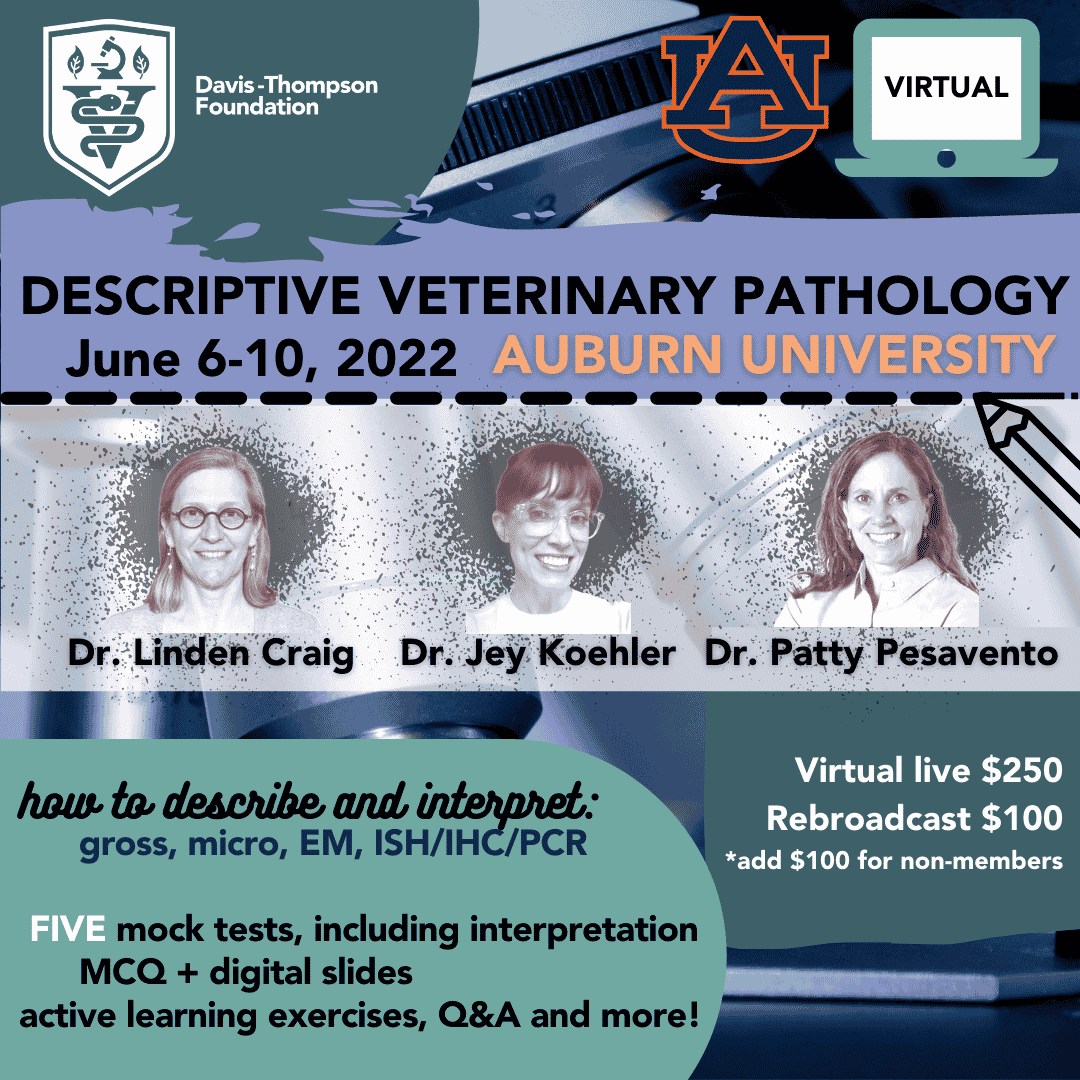 This year the course will be held June 6-10, 2022 via live broadcast on Zoom. And, once again, we will offer a significantly discounted rate for rebroadcast of the lectures. Come to hear lectures from Dr. Linden Craig (the necropsy queen), Dr. Jey Koehler (the "don't waste words" queen), and Dr. Patty Pesavento (the EM anchor queen) on recognizing, describing, and interpreting gross, microscopic, and ultrastructural lesions as well as choosing and critically evaluating special diagnostic techniques (IHC/ISH/PCR). In addition to lectures, there are active learning exercises, and FIVE mock tests covering both interpretation multiple-choice and description of digital slides. We will also have a session on how test-writers make good multiple choice questions, and a break-out session where participants will write questions (or make ones they've already written much better), which will be compiled and given back to participants for study. Come make friends for life at the in-person version!