Davis-Thompson Foundation​
For the Advancement of Veterinary and Comparative Pathology​
Dr. Corrie Brown, Foundation board member and popular speaker, was awarded the American Association of Veterinary Medical Colleges Billy E. Hooper award for Distinguished Service in December 2020.
We are proud to announce that Dr. Bruce Williams, the Foundation's Treasurer and longtime tireless supporter, has been named a Distinguished Member of the American College of Veterinary Pathologists.
March 1, 2021 the Foundation welcomed Dr. Jey Koehler into the role of President. Dr. Koehler has previously served on the Faculty of Discussants and the Board of Directors, and since 2016 has been the director of the Descriptive Veterinary Pathology course.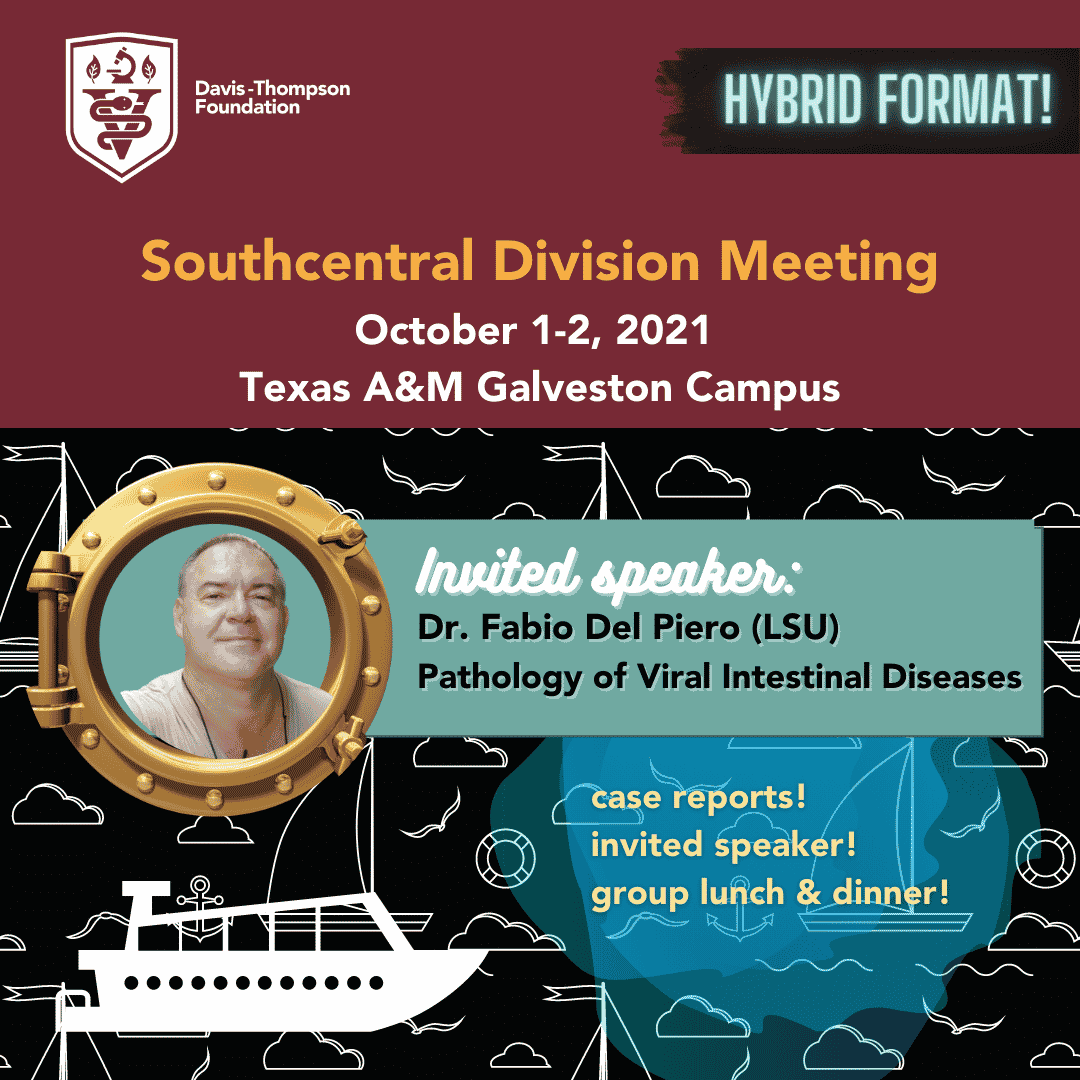 Dig your toes in the sand in person or join us virtually for our first hybrid format multi-day meeting! Held at the Texas A&M Galveston campus, this meeting is full of interesting case report presentations and a lecture by the Foundation's own Dr. Fabio Del Piero speaking on Pathology of Viral Intestinal Diseases. 12 hours of RACE-accredited CE. In-person registration fee includes morning and afternoon refreshments and group Friday lunch and dinner.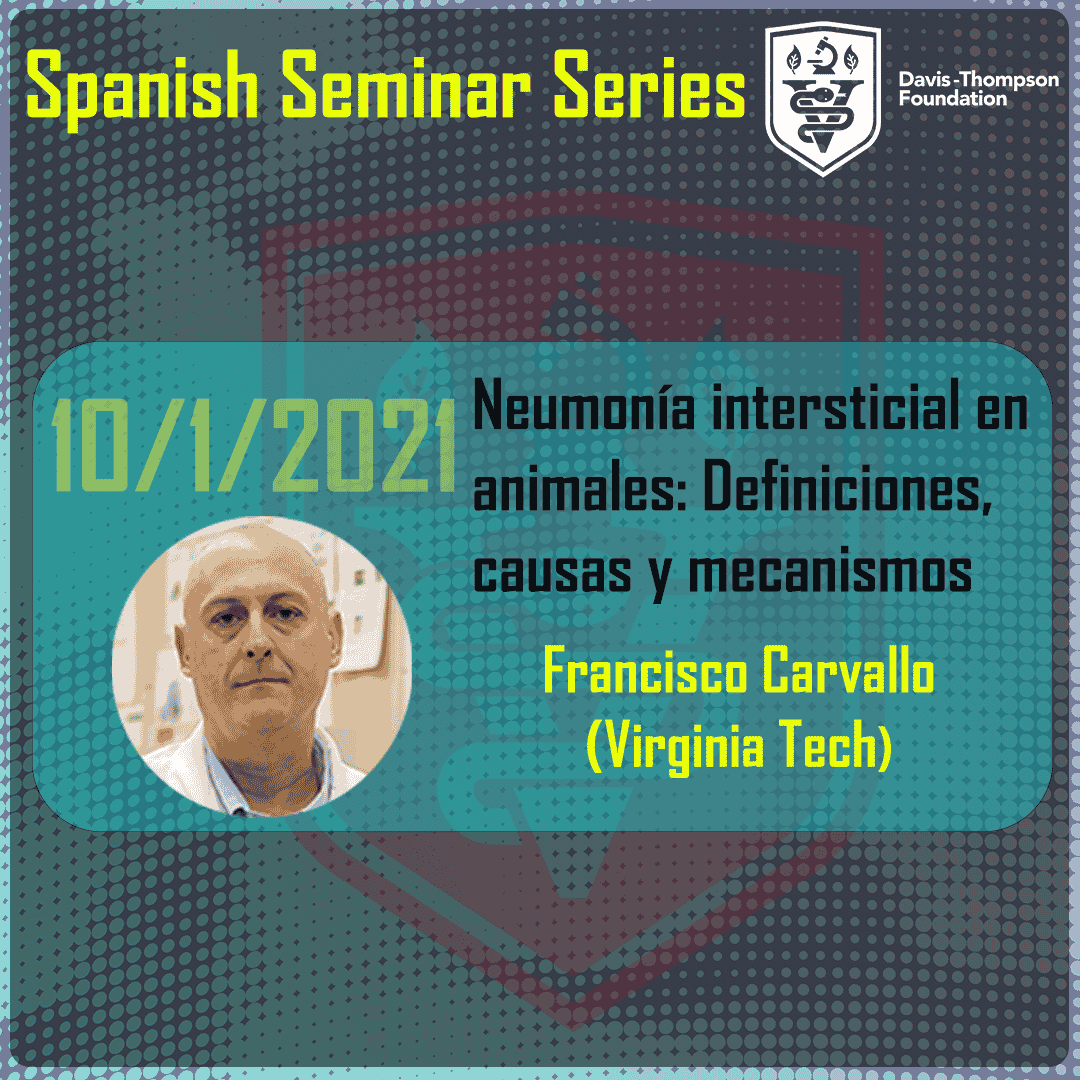 Por favor únete a nosotros para este seminario gratuito en español el 1 de octubre a las 11am Central Daylight Time (CDT). El Dr. Francisco Carvallo, de Virginia Tech, cubrirá lo clásico y lo nuevo en fisiopatología, nomenclatura, manifestación y mucho más de las neumonías intersticiales en animales. El seminario es gratuito, pero es necesario registrarse.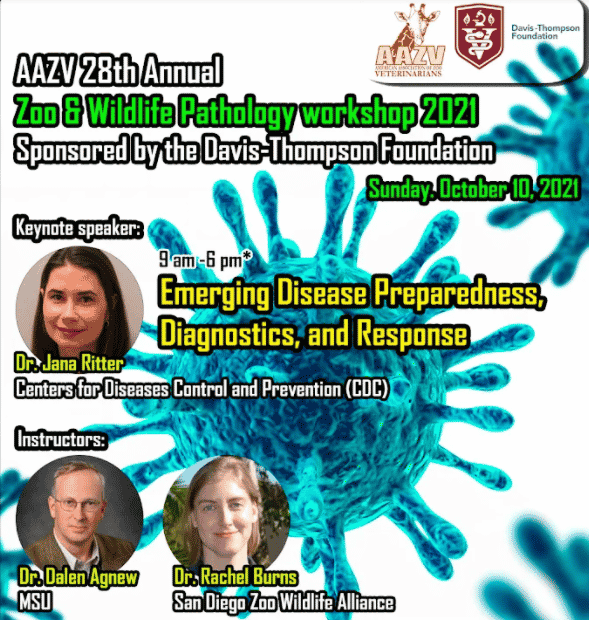 This eight-hour workshop brings together zoo veterinarians and pathologists for a full day of discussion of interesting cases and a didactic lecture on a hot topic in zoo and wildlife pathology. This year's keynote lecture will be "Emerging Disease Preparedness, Diagnostics, and Response," by Dr. Jana Ritter, DVM, Dipl ACVP, from the Centers for Disease Control (CDC). Following the keynote lecture, pathologists from around the world will present their most interesting recent cases throughout an interactive all-day session with an emphasis on new and emerging diseases in wildlife.