Davis-Thompson Foundation​
For the Advancement of Veterinary and Comparative Pathology​
Dr. Corrie Brown, Foundation board member and popular speaker, was awarded the American Association of Veterinary Medical Colleges Billy E. Hooper award for Distinguished Service in December 2020.
We are proud to announce that Dr. Bruce Williams, the Foundation's Treasurer and longtime tireless supporter, has been named a Distinguished Member of the American College of Veterinary Pathologists.
March 1, 2021 the Foundation welcomed Dr. Jey Koehler into the role of President. Dr. Koehler has previously served on the Faculty of Discussants and the Board of Directors, and since 2016 has been the director of the Descriptive Veterinary Pathology course.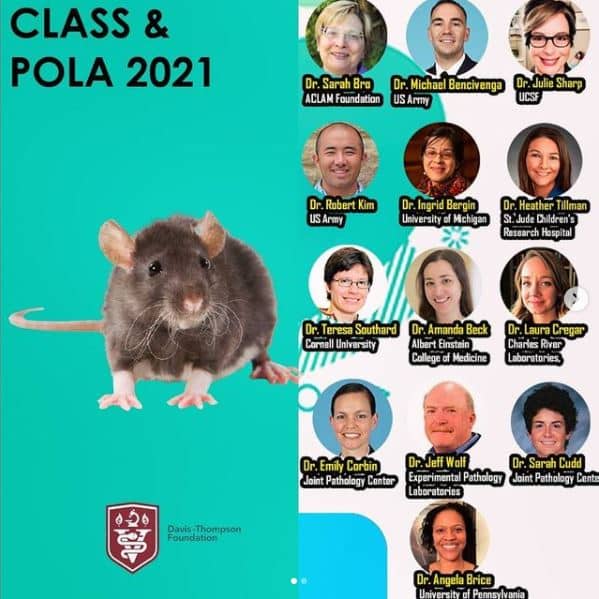 For those who work with laboratory animals, or those who might need laboratory animal knowledge for a certain "quiz" that may be coming up, this course is for you!
July 31 and August 1 the Davis-Thompson Foundation presents the CLASS course, focusing on preparing for the ACLAM exam, USDA and PHS regulations, and the NRC and Ag guides.
Right after CLASS on August 2-6 is the famous Pathology of Laboratory Animals course, chock full of pathology of mice, rats, non-human primates, rabbits, ferrets, and mini-pigs.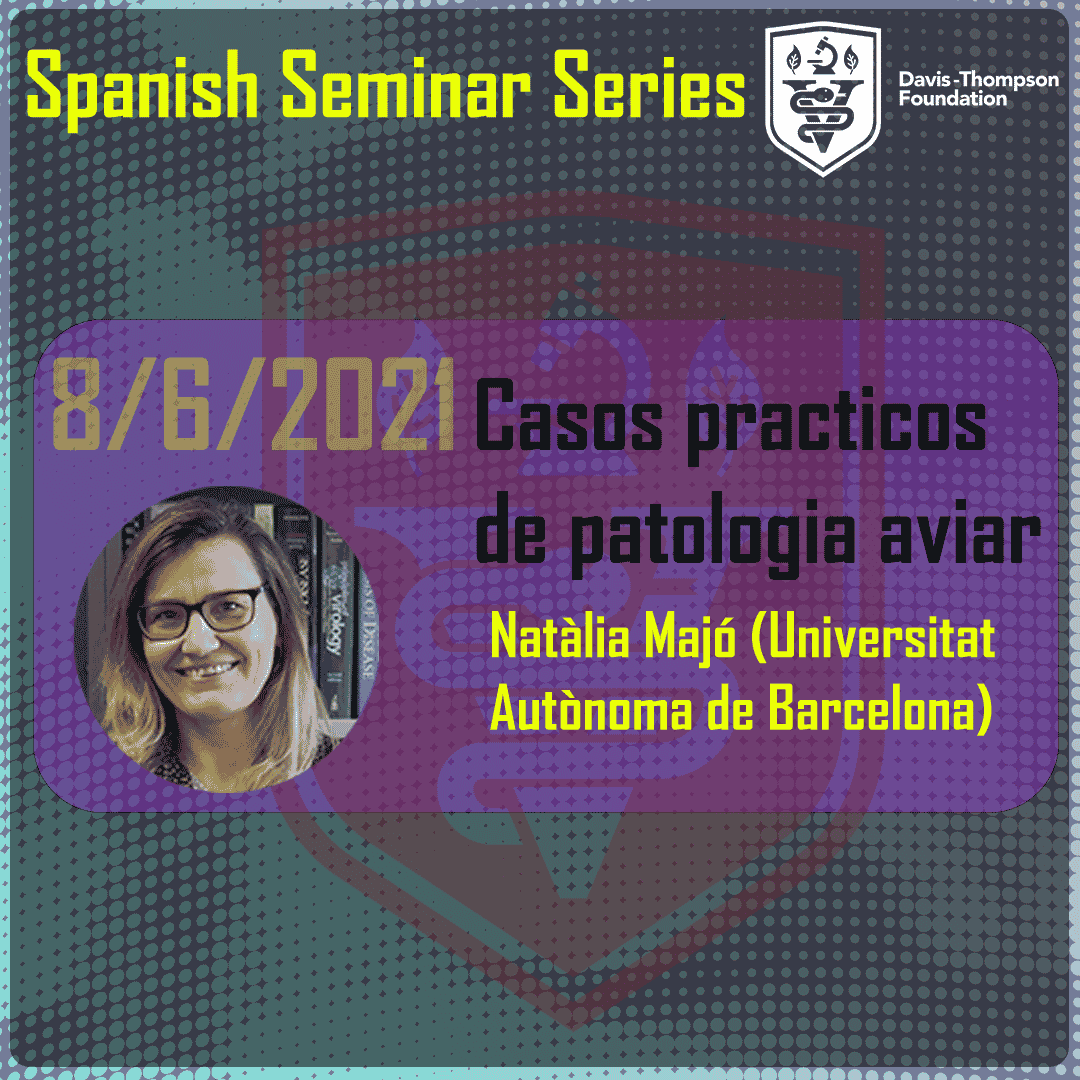 Por favor únete a nosotros para este seminario gratuito en español el 6 de agosto a las 11am Central Daylight Time (CDT). La Dra. Natàlia Majó, de la Universitat Autònoma de Barcelona, abrirá este año la segunda mitad del prestigioso Ciclo de Seminarios en Español, con charlas mensuales para nuestros colegas hispanohablantes de todo el mundo. La Dra. Majó cubrirá casos prácticos de diagnóstico aplicados a la patología aviar, ¡que siempre son muy interesantes! Al asistir a este evento gratuito en vivo, también podrá interactuar con la ponente y hacerle preguntas sobre los casos presentados y otras curiosidades que pueda tener. El registro es gratuito pero obligatorio.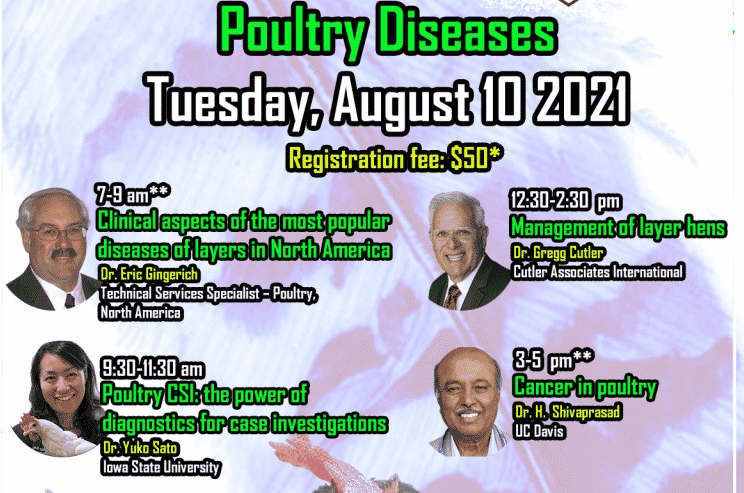 One always has something to learn in the always evolving poultry world! Please join us on August 10th from 7:00 am - 5:00 pm US Pacific Daylight Time for an entire day of poultry pathology from great speakers. This webinar recording will be available for 14 days for registrants to accommodate all time zones. You will receive an email 24h after the live broadcast with a link to log in and watch at your convenience.