Davis-Thompson Foundation​
For the Advancement of Veterinary and Comparative Pathology​
By Rachel L. Autran T. Neto This Voices in Pathology series was primarily dedicated to the energetic and lovely colleagues […]
The Davis-Thompson Foundation had a phenomenal year! Check out from where our virtual seminars were broadcasted in this interactive 3D map. THANK YOU to all of those who continue to support our mission!
Dr. Corrie Brown, Foundation board member and popular speaker, was awarded the American Association of Veterinary Medical Colleges Billy E. Hooper award for Distinguished Service in December 2020.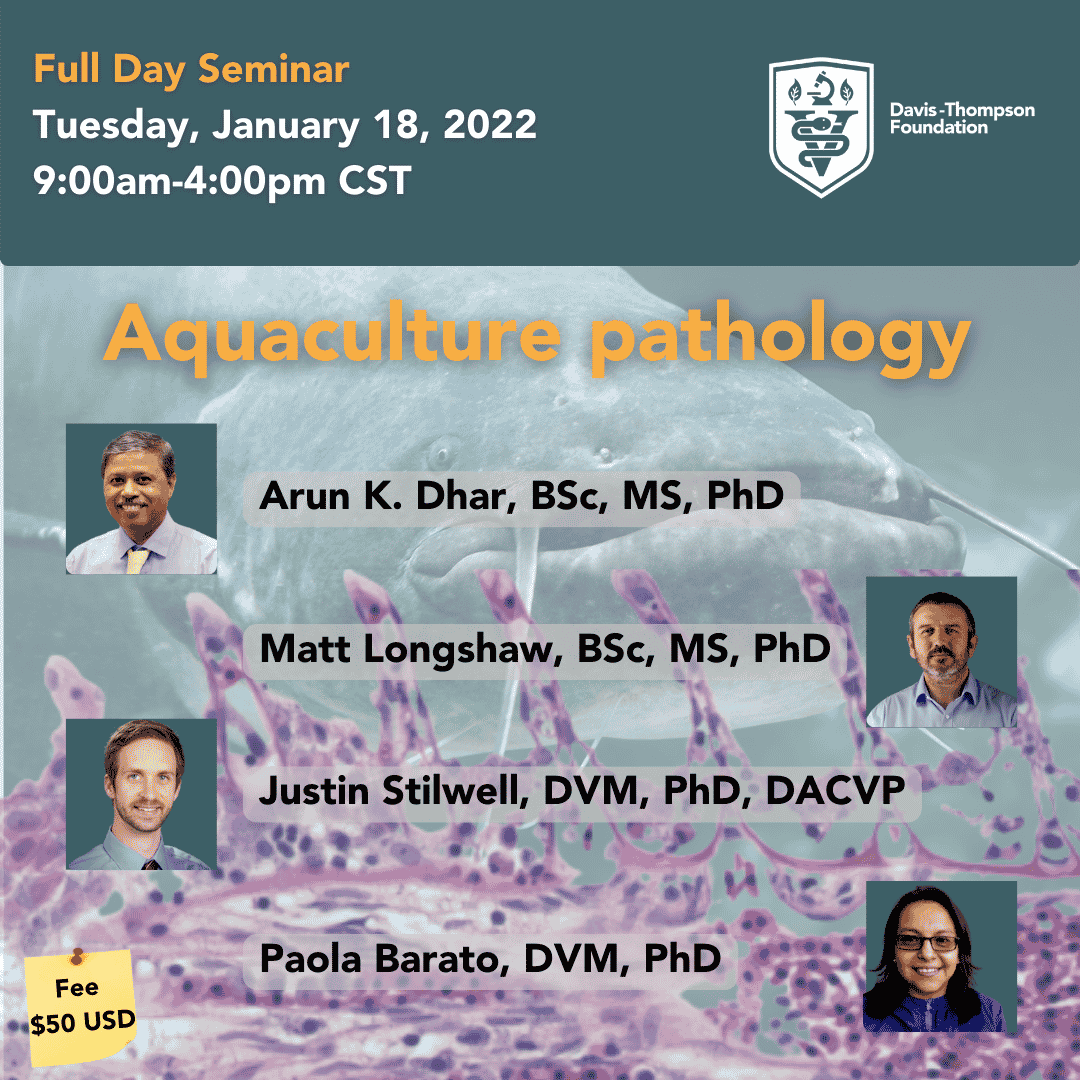 Please join us on 18 January 2022 from 9:00am to 4:00pm US Central Standard time for a full-day seminar dedicated to Aquaculture Pathology. Four outstanding speakers are lined up to share the state-of-the-art content about shrimp, crawfish, catfish, and tilapia. In this seminar, participants will have an overview of major infectious and non-infectious pathology affecting these species, including what is new and available in the molecular diagnosis realm. Registration is $50. As usual, registrants will get access to the recorded seminar for 14 days in case you can't watch it in real-time.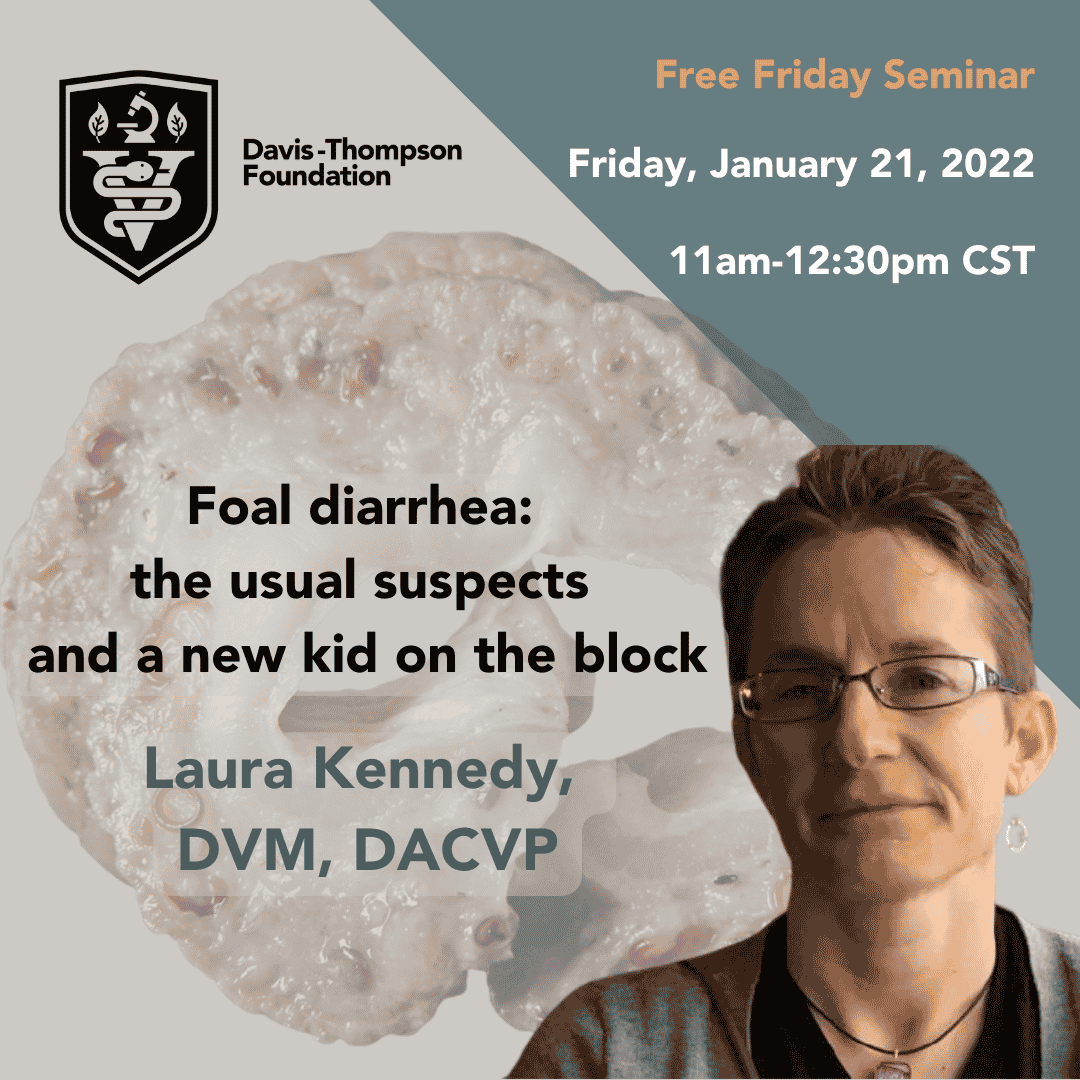 Join us on Friday 21 January 2022, at 11:00 am Central Standard Time to get the most updated information on diarrhea of foals! After Dr. Laura Kennedy's (University of Kentucky) presentation, participants will be able to develop differential lists for foal diarrhea based on age, clinical signs, and husbandry; identify useful diagnostic testing modalities to differentiate between etiologies; and explain limitations of conventional diagnostic testing. Registration is free but required.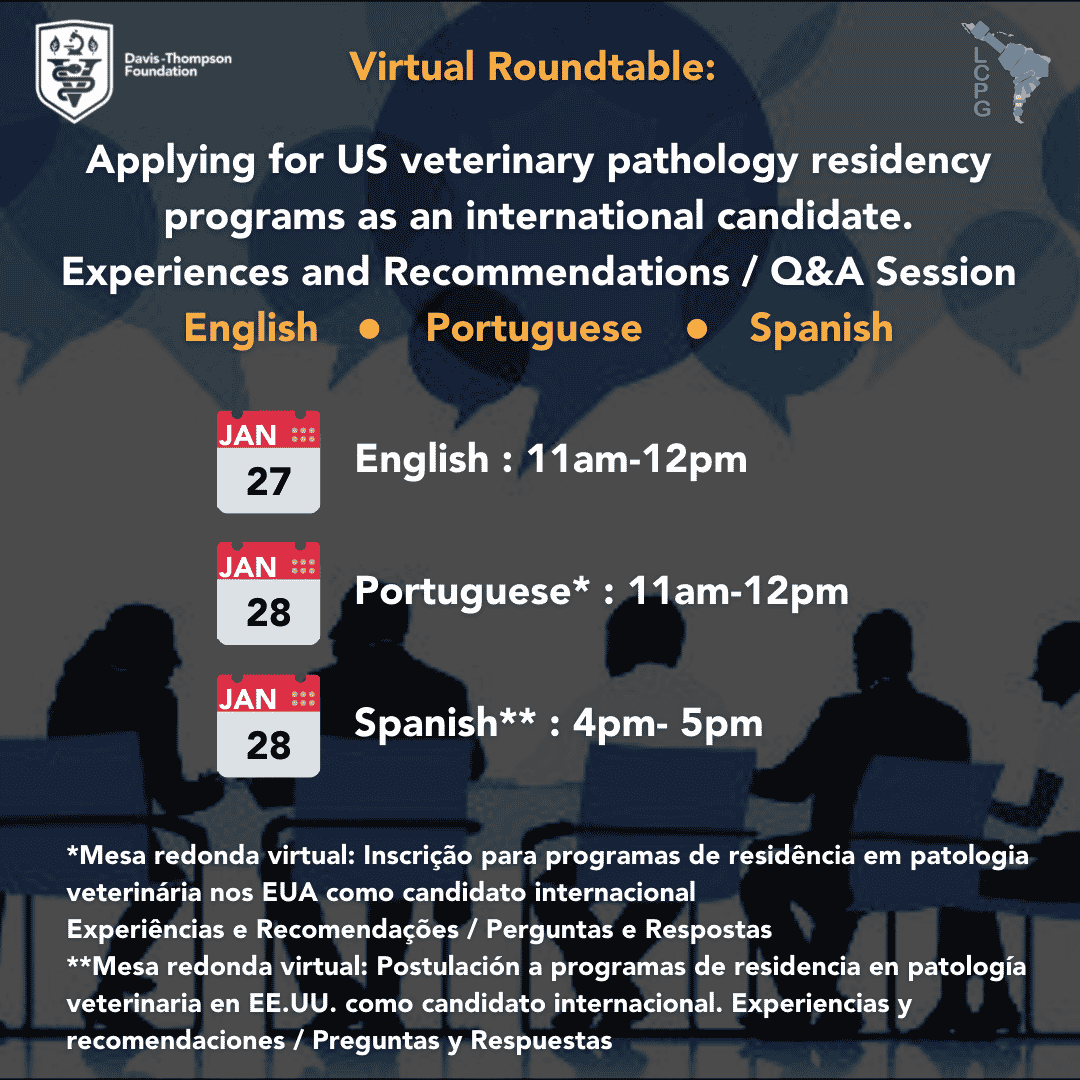 The Latin Comparative Pathology Group (LCPG) and the Davis-Thompson Foundation offer you a virtual gathering with panelists who are currently completing or have completed their residency programs in the US to answer all questions you may have as an aspiring international applicant. There will be sessions in English, Portuguese, and Spanish at different dates and times. Come join us to get more insight into this process. Registration is free, but required. You may also enter questions in advance on the Zoom registration link!