Davis-Thompson Foundation​
For the Advancement of Veterinary and Comparative Pathology​
Dr. Corrie Brown, Foundation board member and popular speaker, was awarded the American Association of Veterinary Medical Colleges Billy E. Hooper award for Distinguished Service in December 2020.
We are proud to announce that Dr. Bruce Williams, the Foundation's Treasurer and longtime tireless supporter, has been named a Distinguished Member of the American College of Veterinary Pathologists.
March 1, 2021 the Foundation welcomed Dr. Jey Koehler into the role of President. Dr. Koehler has previously served on the Faculty of Discussants and the Board of Directors, and since 2016 has been the director of the Descriptive Veterinary Pathology course.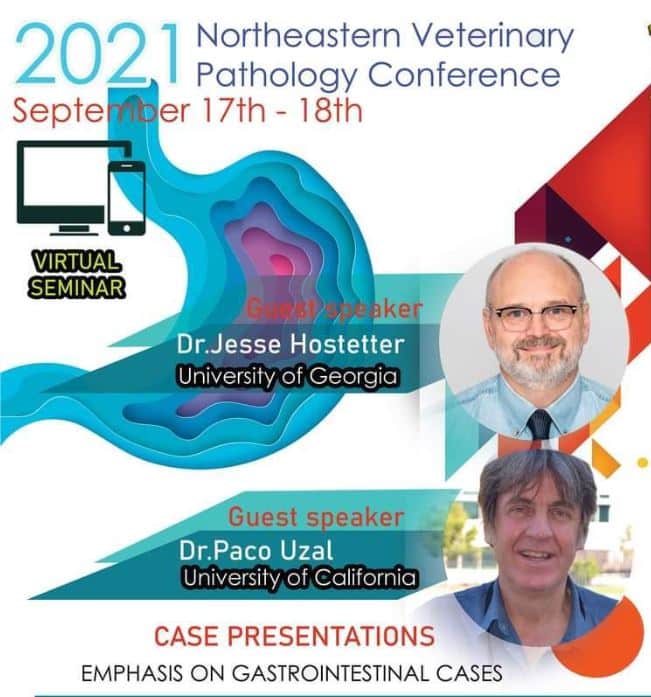 The 2021 meeting will be expanded to 2 FULL days (which means 16 hours of RACE-accredited CE for the same price of only $50 - what a deal!). This meeting will be focused on pathology of the GI tract.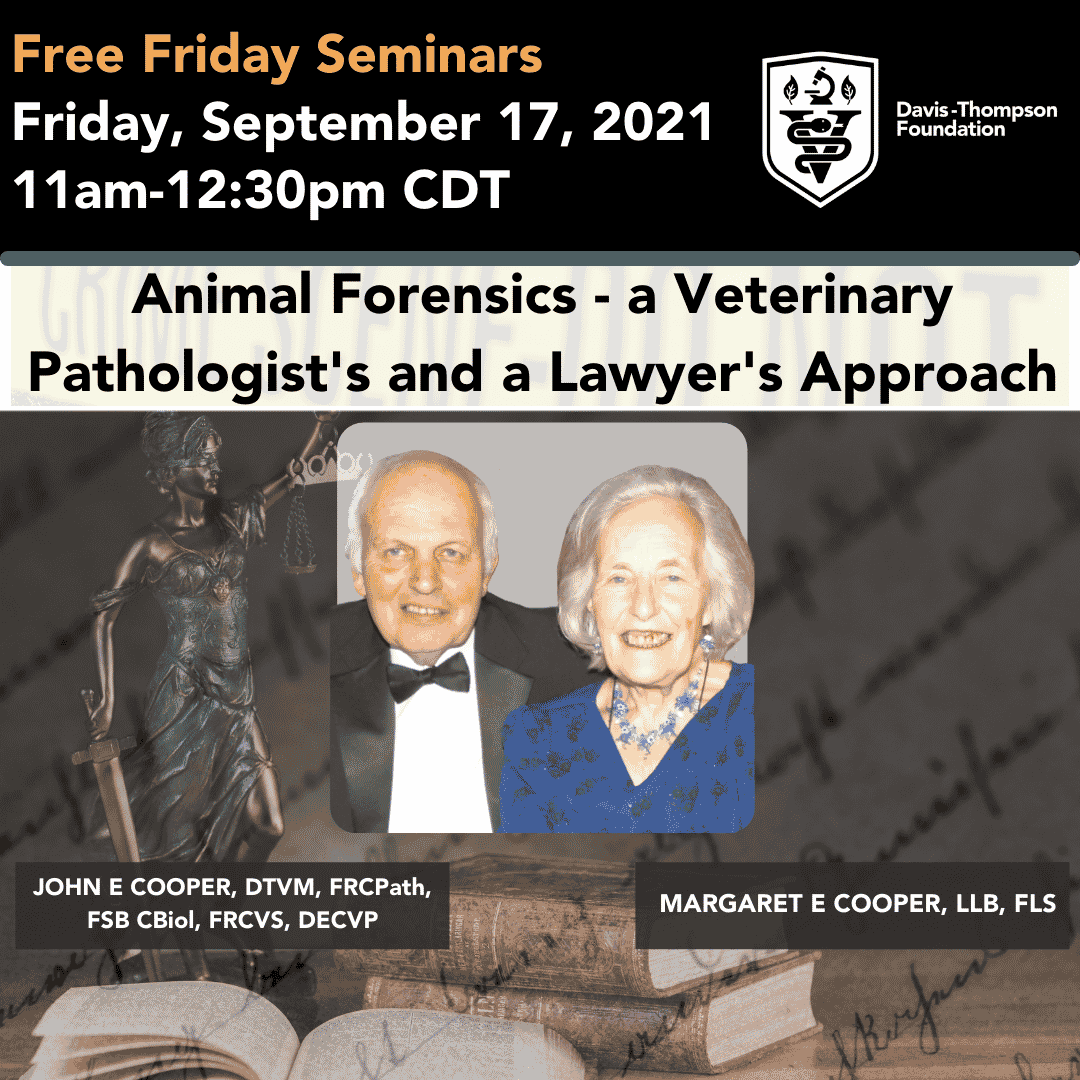 Please join us on 17 September 2021 from 11am to 12:30pm US Central Daylight time for another exciting Free Friday Seminar about Forensic Pathology! Drs. John and Margaret Cooper (Wildlife Health Services - UK) will bring up important topics for discussion about integrating anatomic pathology and legal work in different scenarios. In this seminar, participants will learn how to:
- Understand the principles and importance of animal forensic work, including pathology techniques.
-Recognise how an understanding of the relevant law and legal principles can assist in the investigation of crimes involving animals and appreciate the need for appropriate health and safety precautions.
- Be aware of emerging global trends in the field of forensic investigation and the need to have an international approach to challenges.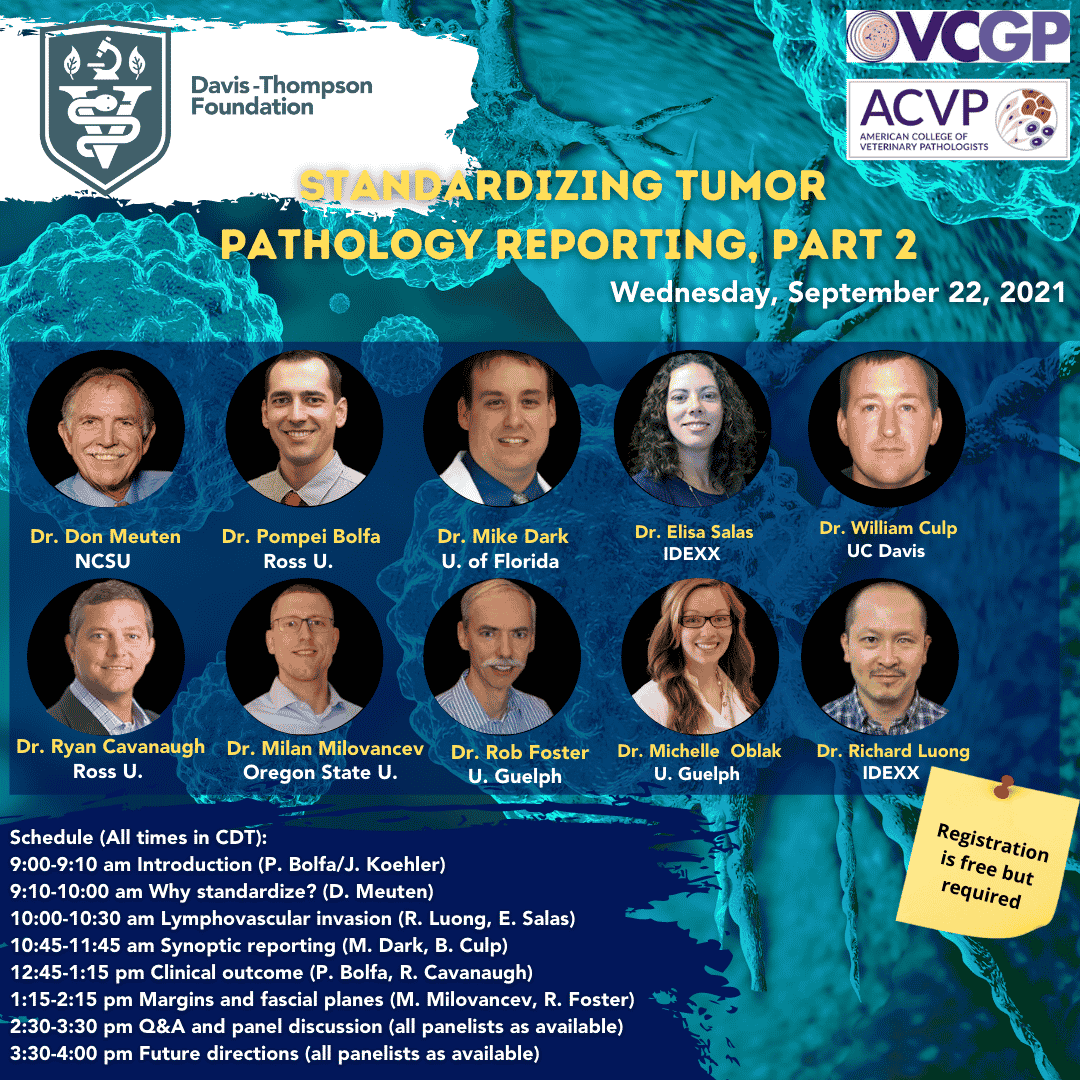 On Wednesday, September 22 from 9:00am - 4:00pm US Central time please join us for the second day seminar focusing on tumor reporting standardization. Co-hosted by the ACVP and VCGP, this day seminar will focus a bit more on how we as pathologists can provide the critical information that drives optimal patient care.