Davis-Thompson Foundation​
For the Advancement of Veterinary and Comparative Pathology​
Dr. Corrie Brown, Foundation board member and popular speaker, was awarded the American Association of Veterinary Medical Colleges Billy E. Hooper award for Distinguished Service in December 2020.
We are proud to announce that Dr. Bruce Williams, the Foundation's Treasurer and longtime tireless supporter, has been named a Distinguished Member of the American College of Veterinary Pathologists.
March 1, 2021 the Foundation welcomed Dr. Jey Koehler into the role of President. Dr. Koehler has previously served on the Faculty of Discussants and the Board of Directors, and since 2016 has been the director of the Descriptive Veterinary Pathology course.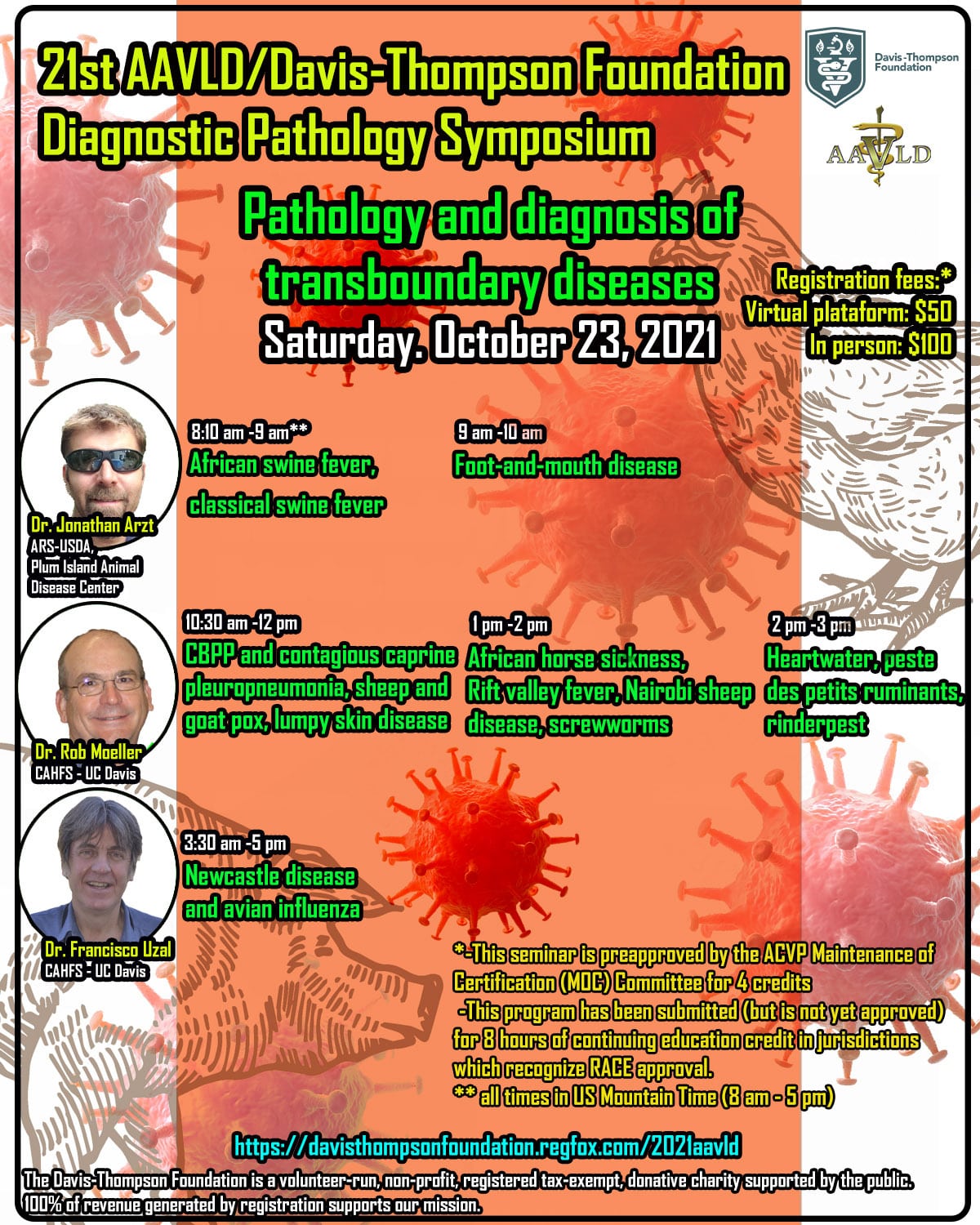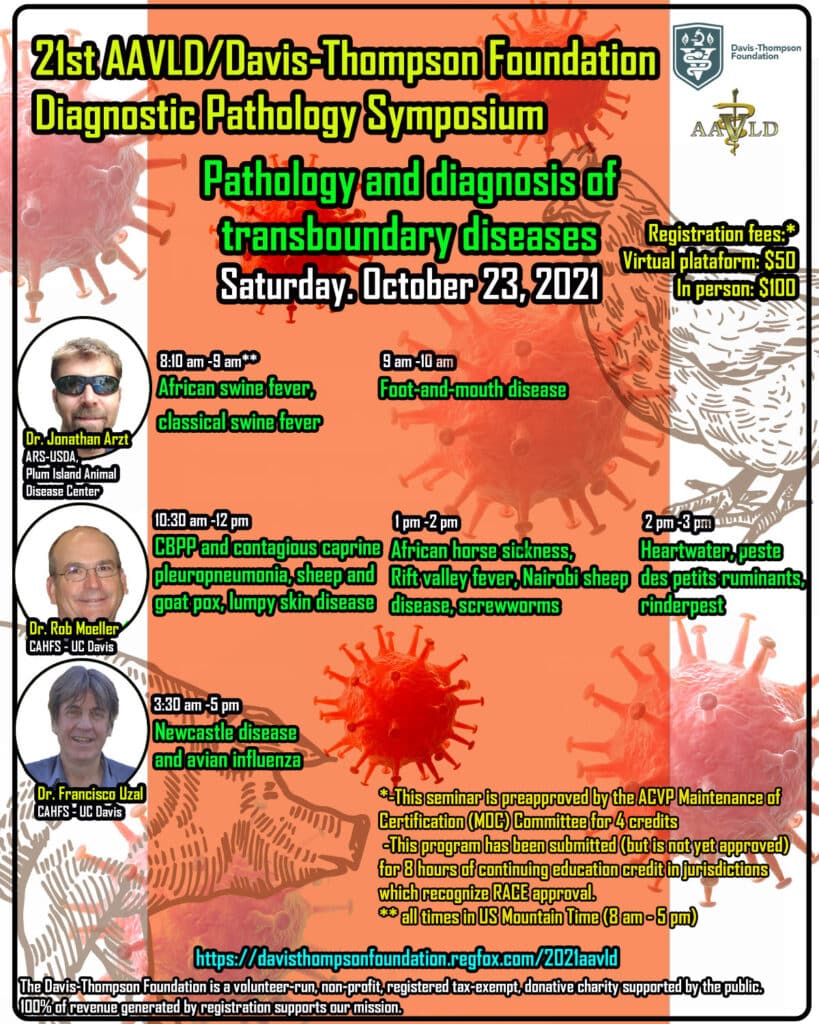 The Davis-Thompson Foundation will be conducting an eight-hour continuing education symposium entitled "Pathology and diagnosis of transboundary diseases" on 
October 23rd, 2021. 
Didactic lectures will be combined with audience participation to result in an engrossing day-long seminar. The Davis-Thompson Foundation is an approved CE provider. Don't miss out on what promises to be another 
exciting Davis-Thompson Foundation/AAVLD co-sponsored symposium.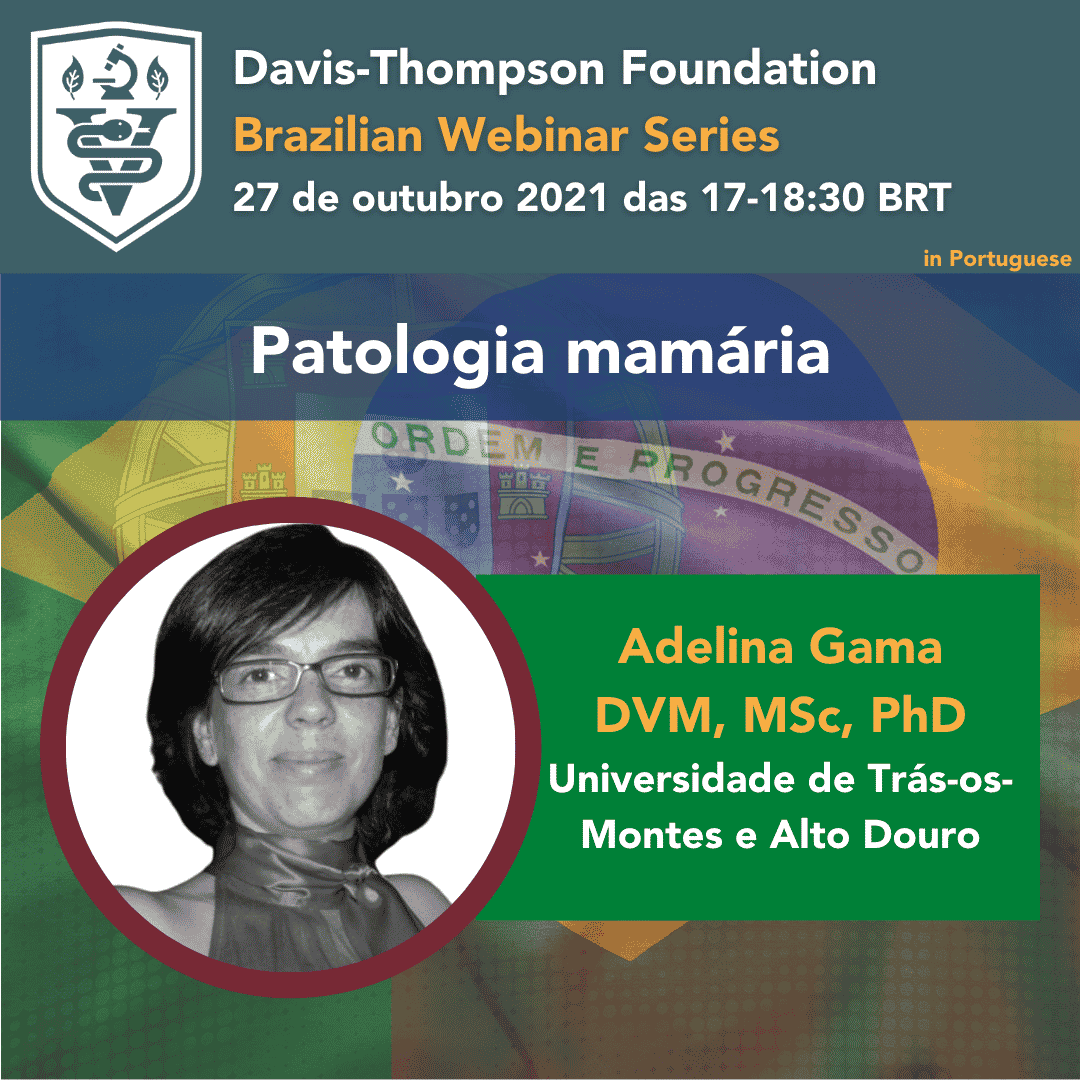 Junte-se a nós para este evento, que ocorrerá dia 27 de outubro, às 17h horário de Brasília. Teremos uma palestrante convidada especial de Portugal neste mês de outubro! A Dra. Adelina Gama, da Universidade de Trás-os-Montes e Alto Douro/UTAD, Portugal, irá compartilhar tudo o que você precisa saber sobre patologia mamária. No evento online, você também terá a oportunidade de perguntar à palestante suas perguntas sobre o tema! Este seminário é gratuito, mas inscrição é necessária.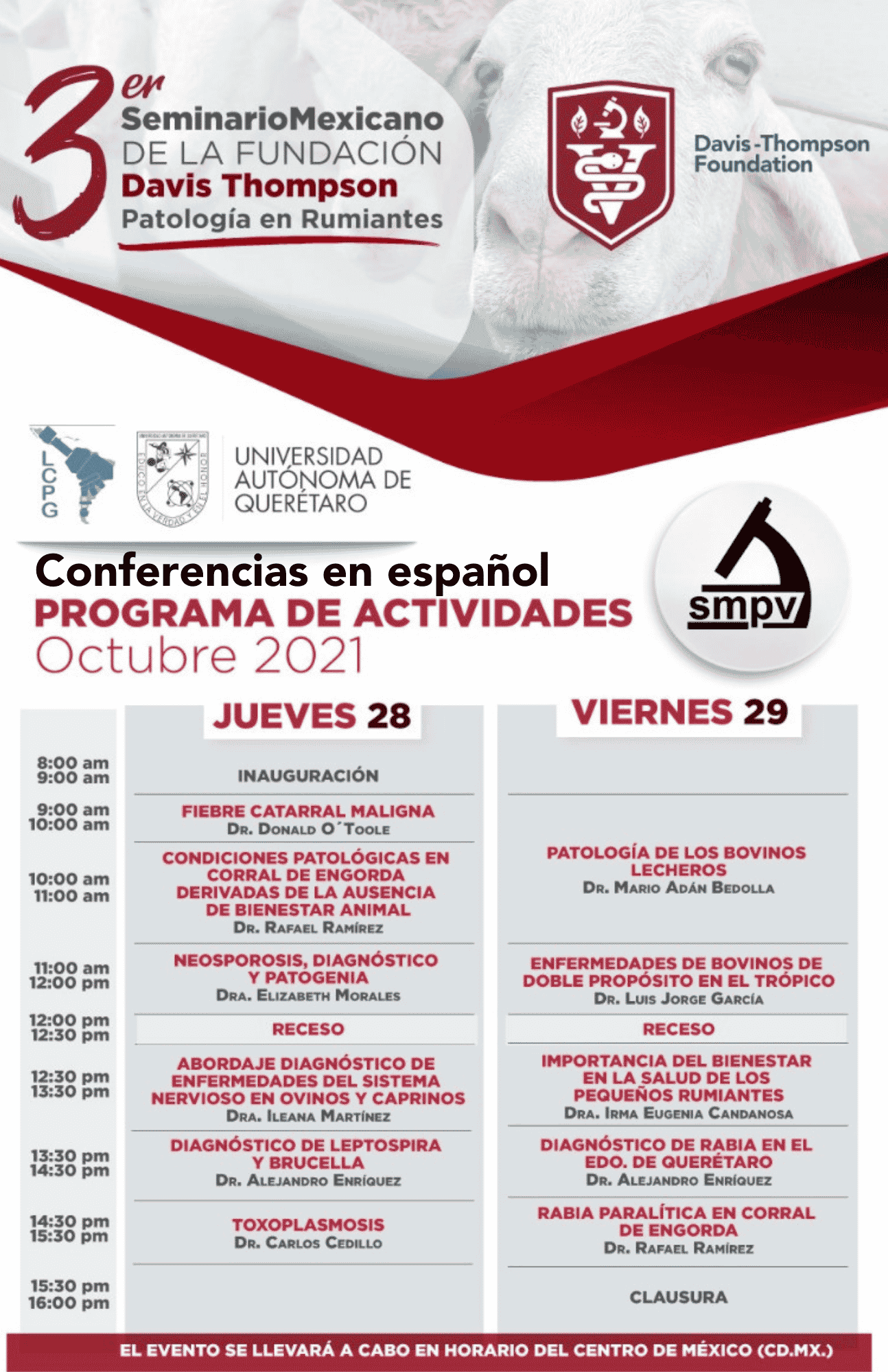 Por favor únete a nosotros para este seminario gratuito en español el 28 y 29 de octubre a las 8am Mexico City Horario. El evento contará con oradores increíbles que hablarán sobre todo lo que necesita saber sobre el patología del ganado y de los pequeños rumiantes, incluyendo ¡varios tipos de sistemas! El seminario es gratuito, pero es necesario registrarse.