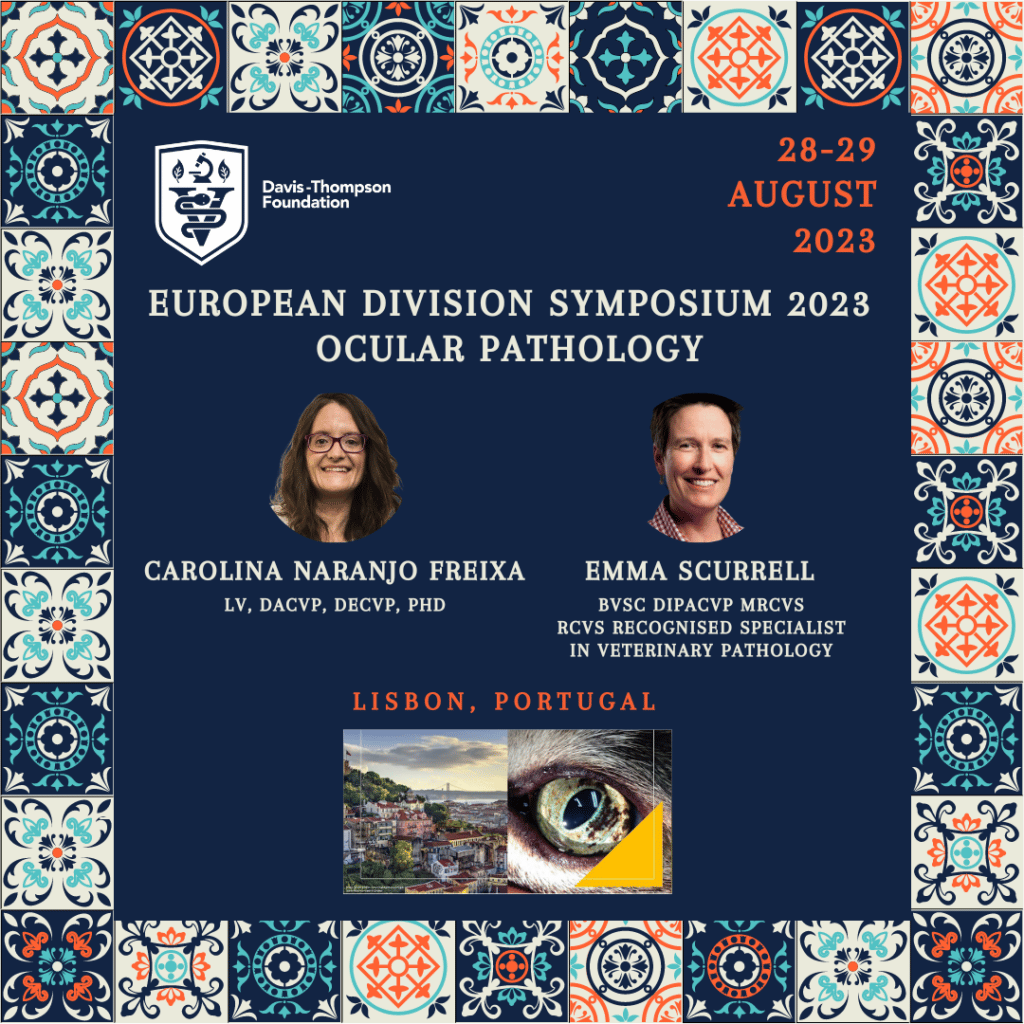 The 2023 Davis-Thompson Foundation European Division Symposium will focus on Ocular Pathology.
Come and join us in beautiful Lisbon, Portugal for this two-day workshop run by world-class veterinary ocular pathologists Dr. Emma Scurrell (Cytopath, UK) and Dr. Carolina Naranjo (Idexx, Spain).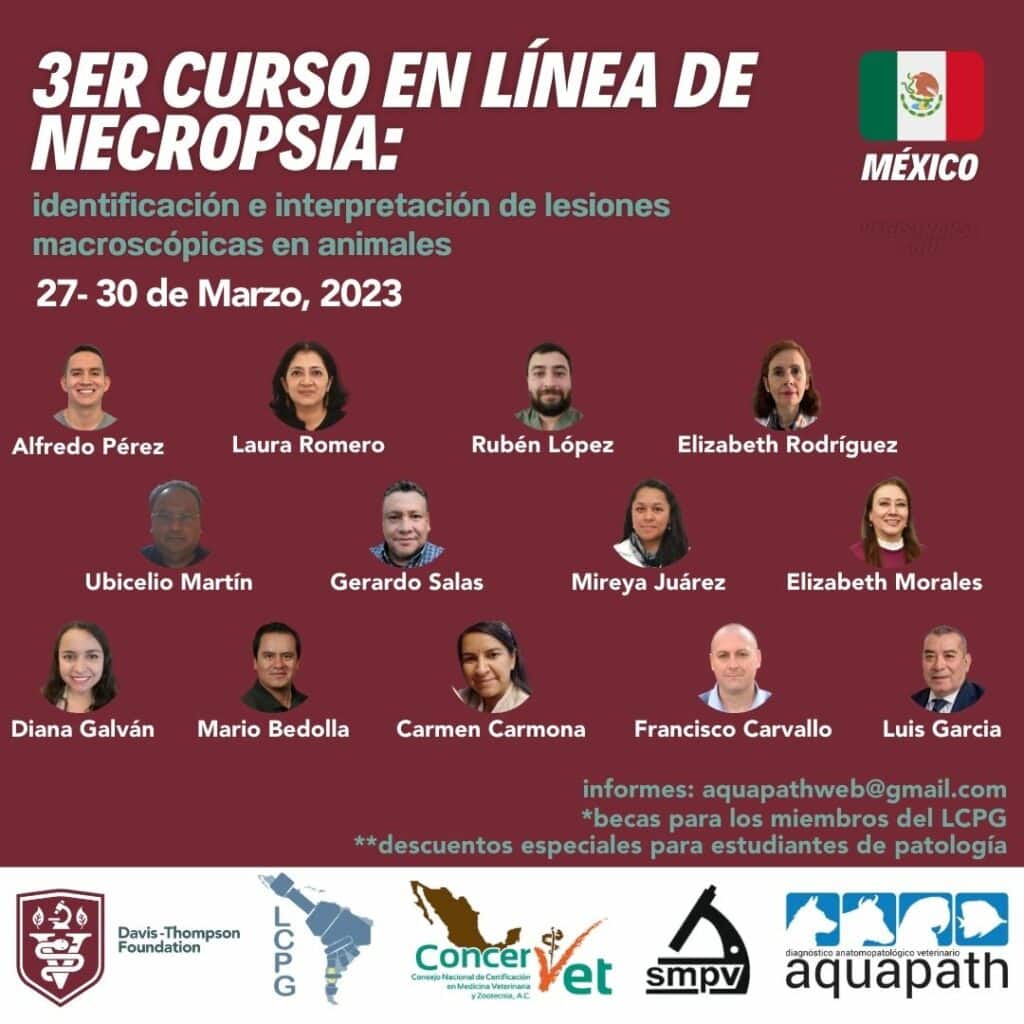 El Latin Comparative Group (LCPG) de la Fundación Davis-Thompson junto con la Sociedad Mexicana de Patólogos Veterinarios (SMPV), ConcerVet y Aquapath traerán a 13 expertos en patología veterinaria para un evento de 2 días en "identificación e interpretación de lesiones macroscópicas en animales"
Conferencia en español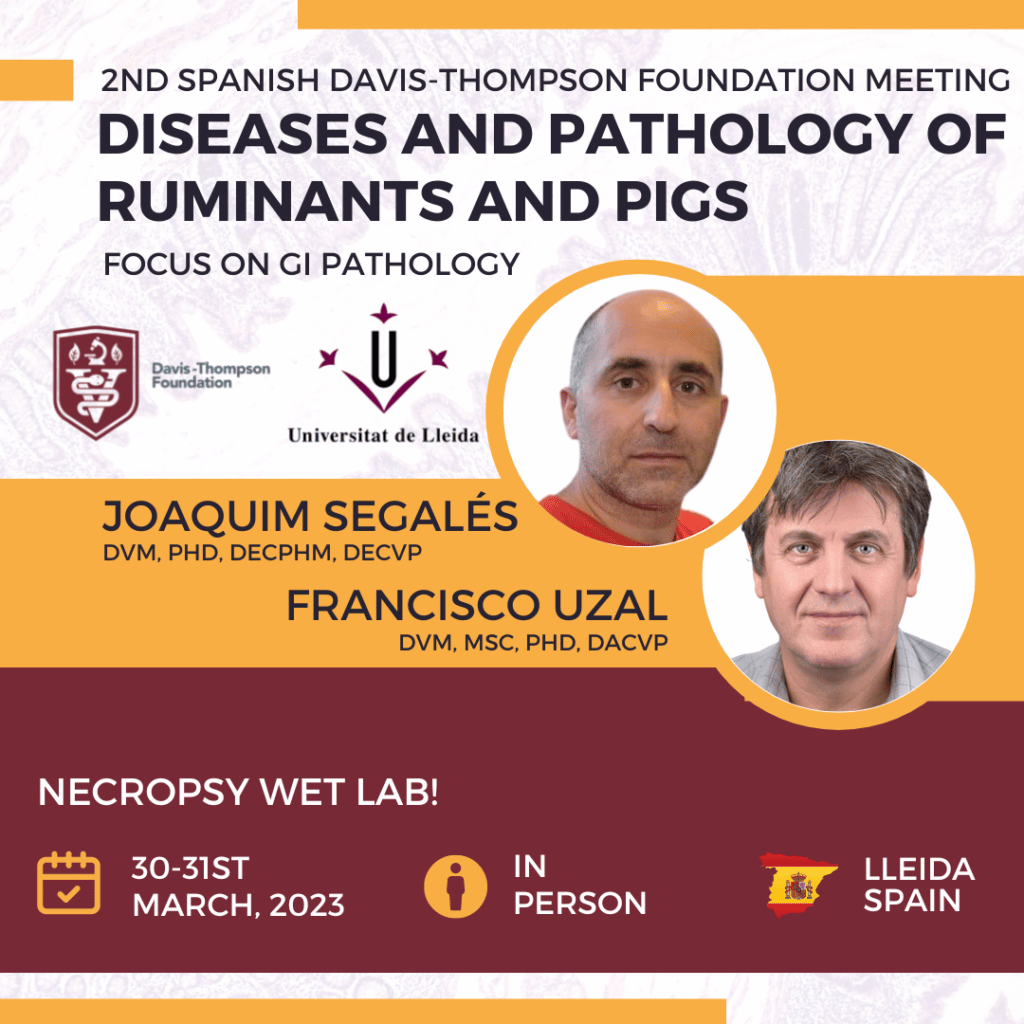 Come and join us at the University of Lleida, Spain for this two-day workshop run by world-class speakers Prof Paco Uzal (University of California, Davis) and Dr Joaquin Seagles (Autonomous University of Barcelona, UAB). The course is aimed at clinical veterinarians, pathologists, trainees and students or anyone with an interest in ruminant and porcine diseases and pathology. There will also be a practical session on the second day where participants will be able to put the theory into practice under the guidance of our experts. Numbers for the practical necropsy session are limited to 30 and will be on a first-come first-served basis. To register for the necropsy please email Dr Gustavo Ramirez (gramirez@ca.udl.cat). NB the workshop will be in English.