Davis Thompson Foundation European Division
2nd Spanish Pathology Meeting – Pathology of Pigs and Ruminants
School of Veterinary Sciences, University of Lleida, Spain 30-31st March 2023
Prepared by Drs Simon Priestnall and Alejandro Suarez-Bonnet, DTF European Division

Course participants met in the beautiful historic Catalan city of Lleida, Spain for our second, pandemic delayed, Spanish meeting. Attendees from seven countries were treated to a series of excellent lectures from Dr Joaquim Segales, Autonomous University of Barcelona, and Dr Paco Uzal, UC Davis and Foundation CEO.
Dr Segales opened discussing the importance of a good understanding of pig production and life stages when investigating diseases and followed with a series of beautifully illustrated case studies, each focussing on specific set of clinical presentations from respiratory to neurological signs. Dr Uzal captivated the audience with much participation and lively discussions in a 'tour de force' of ruminant gastrointestinal pathology including a comprehensive overview of clostridial diseases and specific diagnostic testing.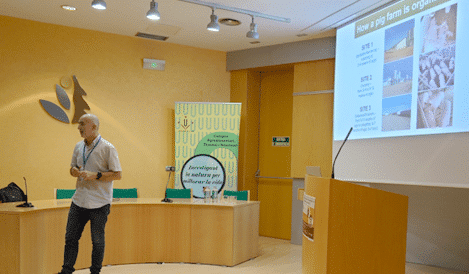 Our local hosts, Drs Gustavo Ramirez and Jessica Molin, University of Lleida, provided an excellent comfortable environment and plentiful catering with Spanish delicacies galore. On the second afternoon we all moved to the new and well-equipped necropsy room for a practical session conducting farm animal necropsies expertly led by Drs Uzal and Ramirez. Participants were able to put theory into practice and discuss findings with experts.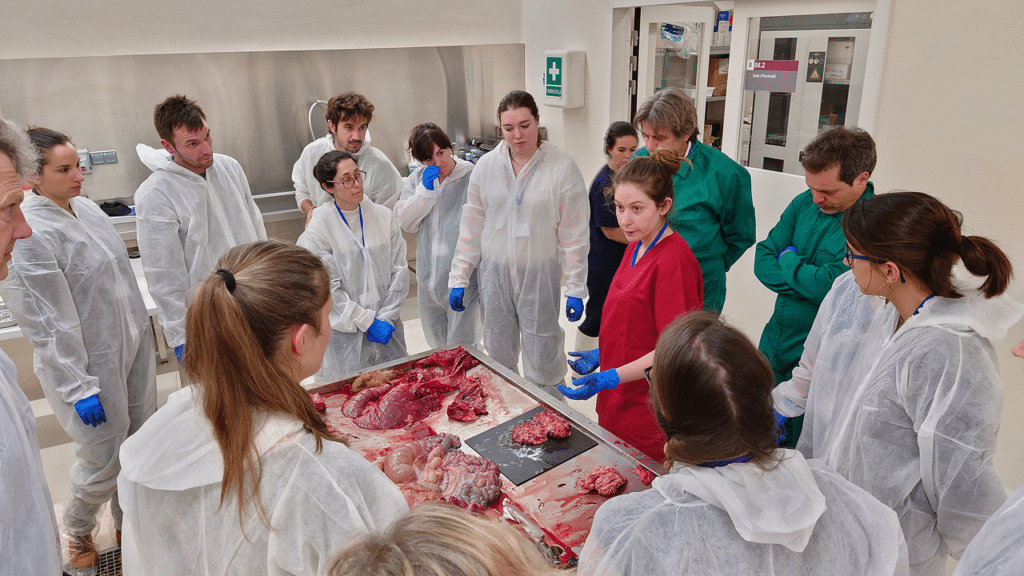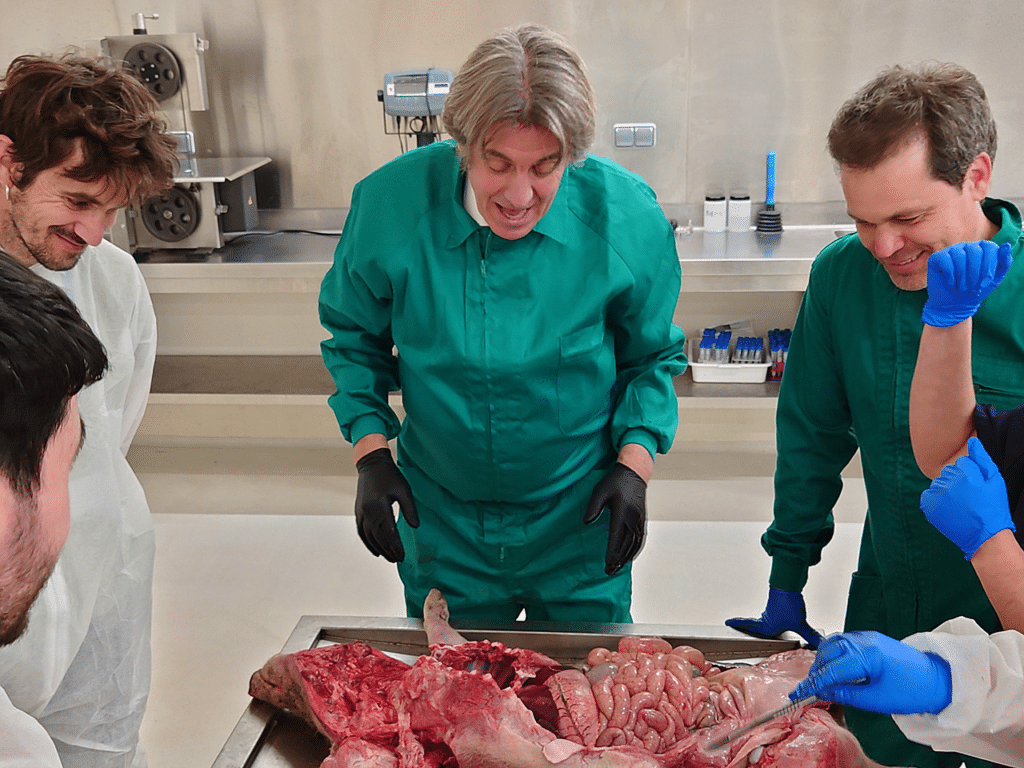 Whilst we could have held this meeting online – what we would have missed is the ability to actively participate in case discussions, ask questions, interact with colleagues, discuss shared challenges, make new friends and meet old colleagues and, of course, undertake necropsies with experts.
In the warm spring evening, participants explored the ancient La Seu Vella cathedral and Arabic fortress situated on a promontory overlooking the city and river Segre with spectacular views to the Pyrenees. Over a tapas dinner the discussions continued with troubleshooting of challenging diagnostic cases and a very heated debate on the correct approach to driving around Spanish roundabouts!