June 16
@
11:00 am
–
12:30 pm
CST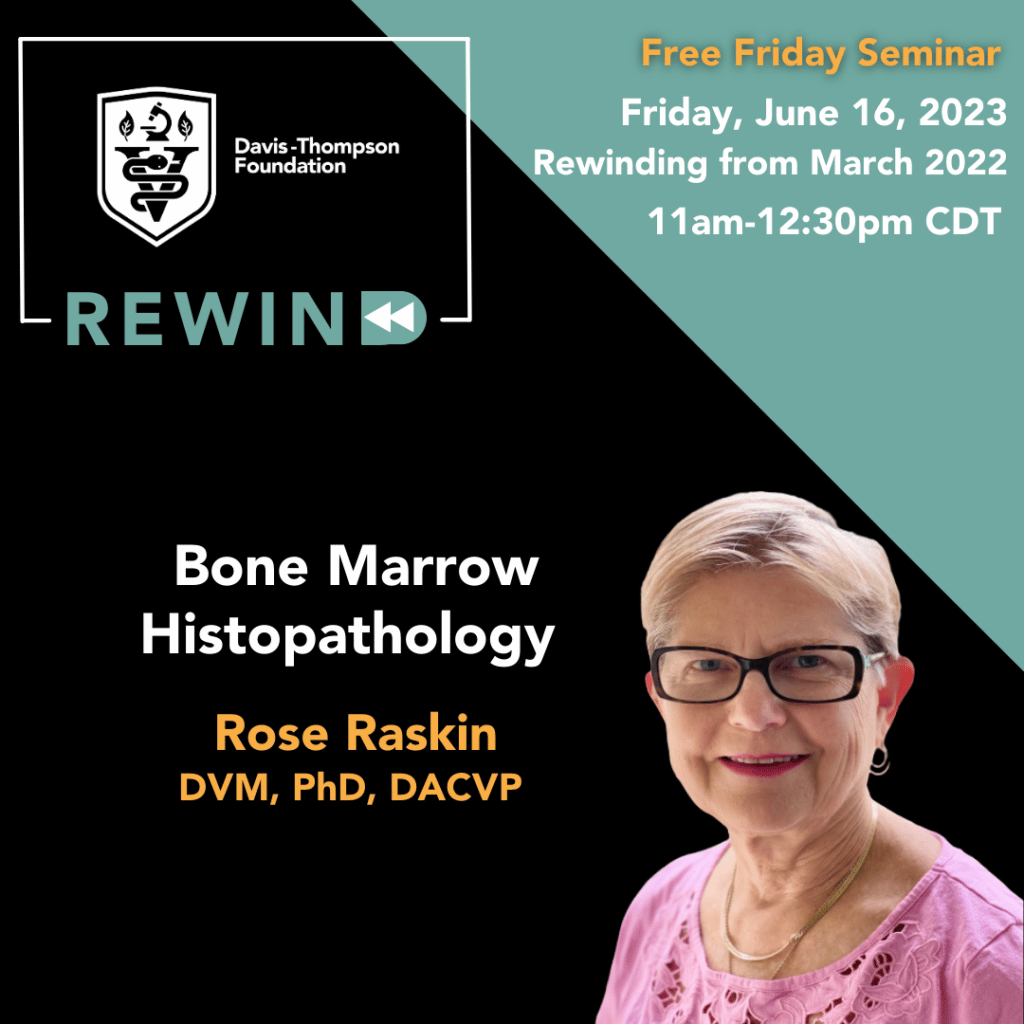 We all know how tough our days (and bone marrows) can be. If you couldn't make it to this seminar, the Foundation can help you (regarding bone marrows, you better call Dr. Raskin!).
The Foundation is bringing back to you some of our recorded archived lectures (not publicly available on Youtube), delivered by top-notch speakers from all over the world in the REWIND SERIES.
This June 16th, 2023 (Friday), from 11 am-12:30 pm Central Time (CT), you will have a second opportunity to learn some cool study-book cases directly from the source: Dr. Rose Raskin, and her top-of-audience "Bone marrow histopathology".
Registration is free but required. Register here: https://bit.ly/3xnlfBR
Certificates will be issued to those who attend.
This seminar is preapproved by the ACVP maintenance of certification (MOC) Committee for 1 credit. No RACE credits are provided for this event.
Having trouble with converting time zones? Use this link for assistance: https://www.worldtimebuddy.com/