September 29
@
11:00 am
–
12:30 pm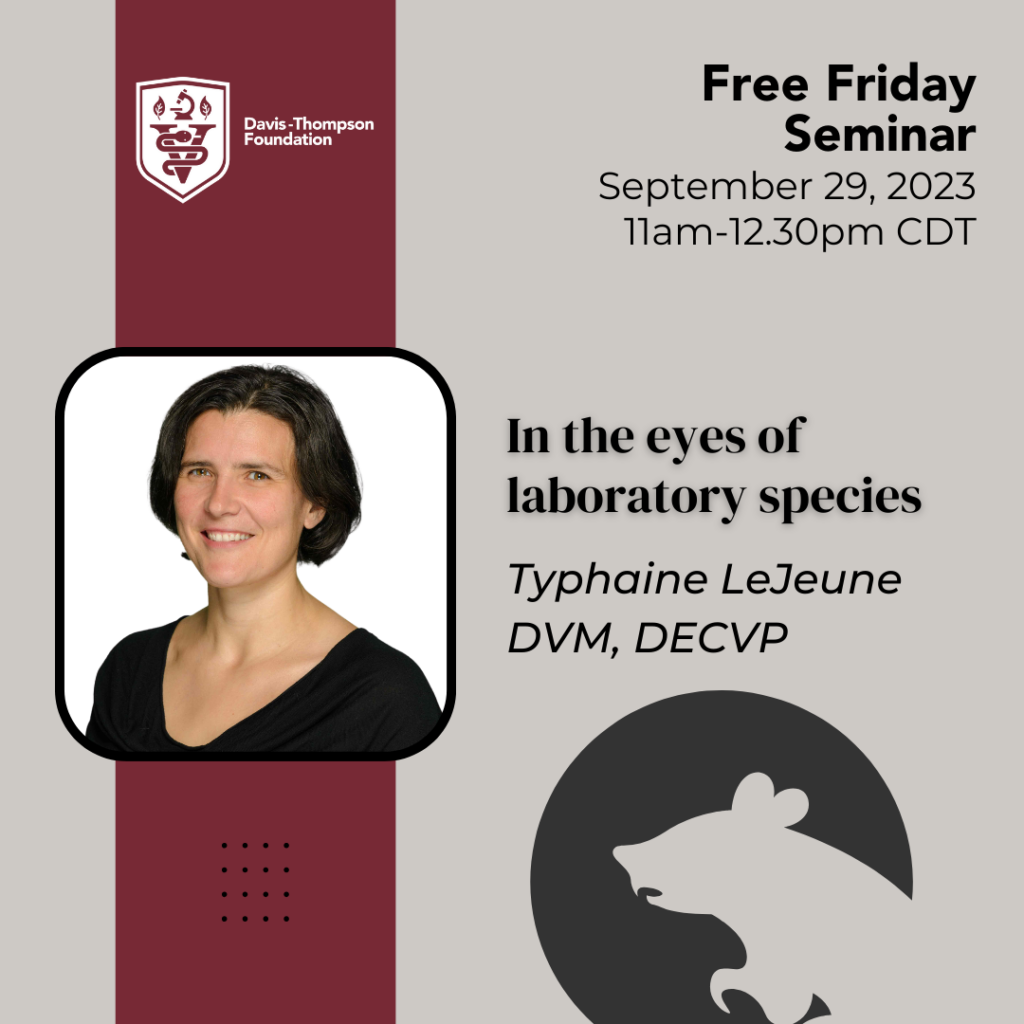 Are you ready to level up your knowledge about special senses? Dr. LeJeune (Charles River) will share her decade of expertise on ocular anatomy and peculiarities, as well as hints for ocular studies in animal models. Since pathology residents and some trained professionals are not vastly exposed to this topic, this is a unique opportunity. Do not forget to register (free registrations), since this event will NOT be recorded.
To complete your registration, you need to be logged in to your Davis-Thompson account (top right corner of the page).
To access the event:
Log in to the Davis/Thompson website. If you don't have an account, create one after clicking the "Log In" button in the upper right.
Go to the events page, and select "In the eyes of laboratory species".
Scroll down the page – if you see a countdown timer, you're all set! If not, scroll down to "Tickets" and get a free ticket!
At the day of the event, approximately 10 minutes before the event, the countdown timer will turn into a button labeled "Start". That will take you to the conference!