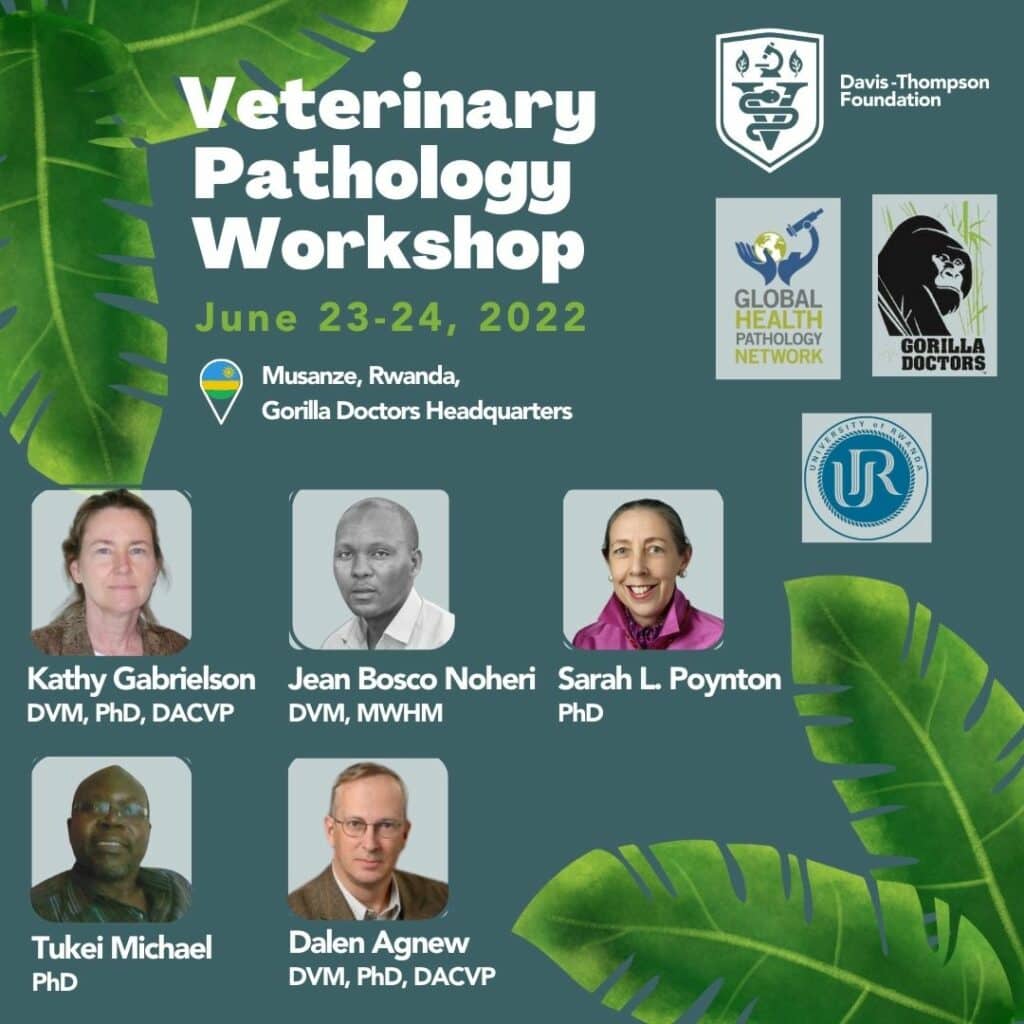 The Davis-Thompson Foundation, Global Health Pathology Network, Gorilla Doctors and University of Rwanda will hold an incredible 2-days workshop in veterinary pathology with necropsy practices and diagnostics of typical diseases encountered in Rwanda.
No registration fees! You can attend both or either day! Meet your veterinary colleagues and enter a diagnostic competition. Register today, spaces are limited.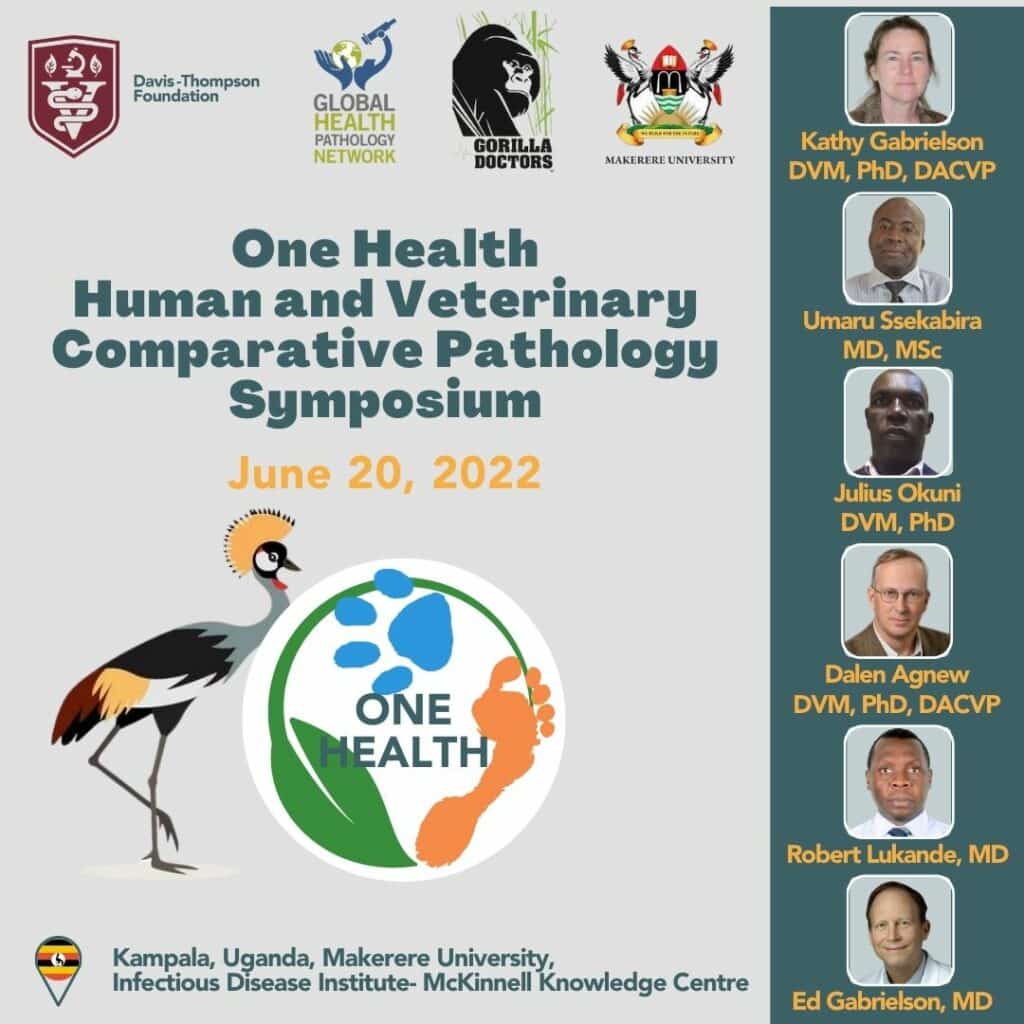 Davis-Thompson Foundation, Gorilla Doctors, Global Health Pathology Network, and Makerere University Medical and Veterinary School and Infectious Disease Institute
One Health- Human and Veterinary Comparative Pathology Symposium
Location: Kampala, Uganda, Makerere University, Infectious Disease Institute-McKinnell Knowledge Centre
June 20, 2022, Monday
No registration fee! Meet your veterinary and medical colleagues and work in small groups to diagnose the diseases that are shared by humans and animals.