The Davis-Thompson Foundation First Latin American Roadshow took place during October. This is the first year that something like this is done in the continent, and for the occasion Dr. Alfonso Lopez Mayagoitia (Emeritus professor, UPEI) travelled across 4 countries (Argentina, Uruguay, Paraguay and Colombia) sharing his vast experiences in respiratory pathology during two continuous days, back to back, in each country. This is what happened…
The roadshow began on Thursday October 13, with Dr. Lopez initiating this two-and-a-half week tour from his home in Canada. After spending the weekend in Buenos Aires, Dr. Lopez flew to Montevideo, Uruguay on Sunday, October 16. Dr. Jose Manuel Verdes organized the meeting, sponsored by the Universidad Nacional de la Republica in Montevideo. Pathologists and students from different areas of the country joined this series of presentations, in which Dr. Lopez shared all his years of experiences condensed in 12 hours of lectures on October 17 and 18.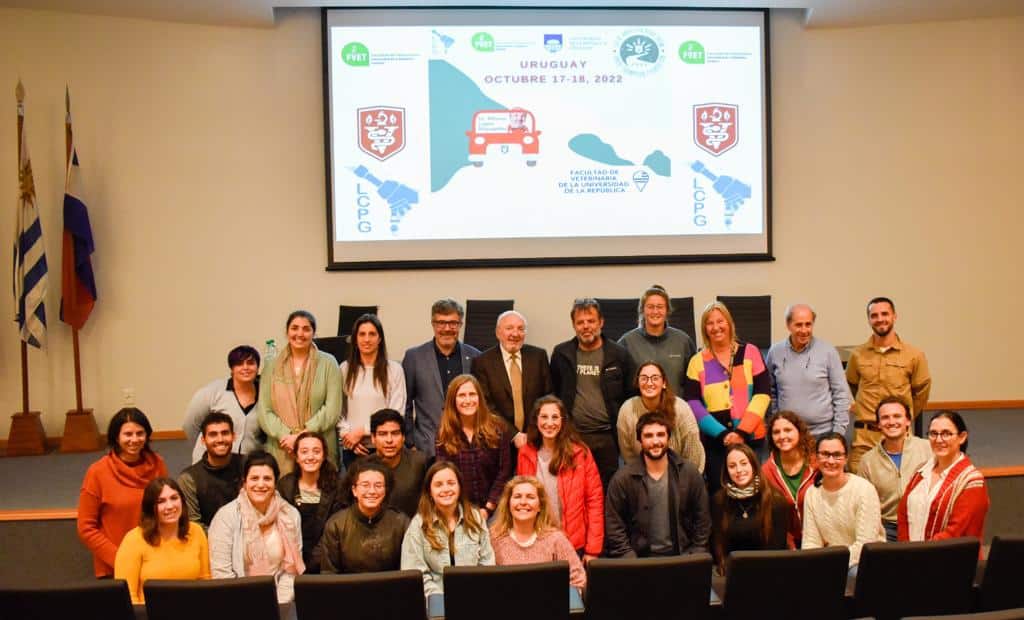 Dr. Lopez flew back to Buenos Aires on October 19, and was hosted by Dr. Leonardo Minatel, from Universidad de Buenos Aires. Students and pathologists from all around Argentina congregated in Buenos Aires on October 20 and 21 to listen to and learn from Dr. Lopez.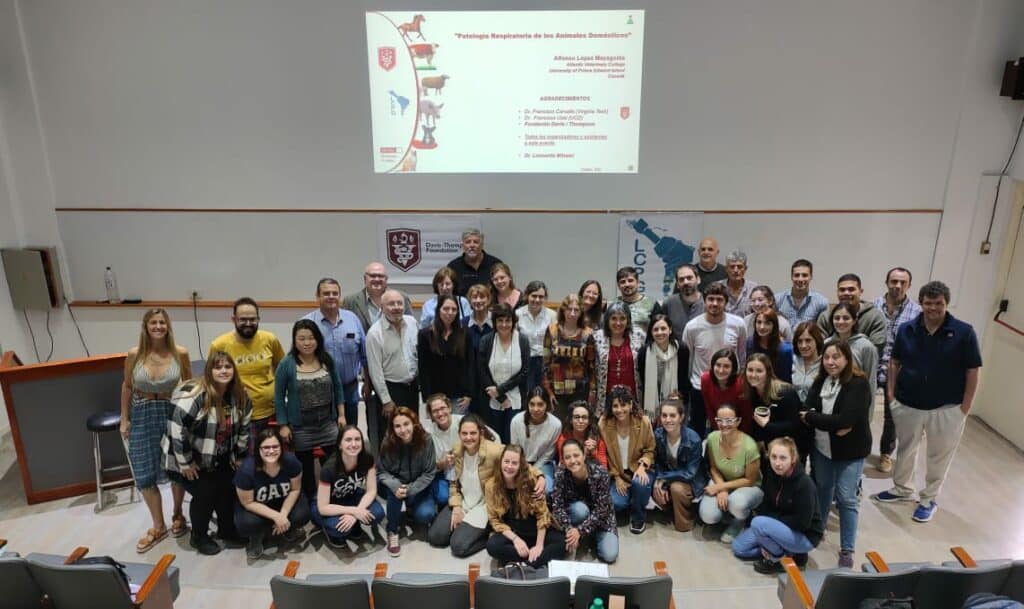 After a well-deserved rest during the weekend in Bueno Aires, Dr. Lopez flew to Asuncion, Paraguay, where he was hosted by Dr. Leila Maidana (Universidad de Asuncion). The next two days (October 24 and 25), Dr. Lopez lectured in front of a packed auditorium. Local speakers also contributed to the two days of lectures and included Dr. JG Cantero (vaccine development), Dr. W. Cardozo (neuropathology), Dr. R. Maldonado (equine medicine), Dr. T. Olivera (respiratory diseases in Brazil), Dr. R. Acuna (poultry production and diseases) and Dr. M. Wiens (challenges for veterinarians in Paraguay).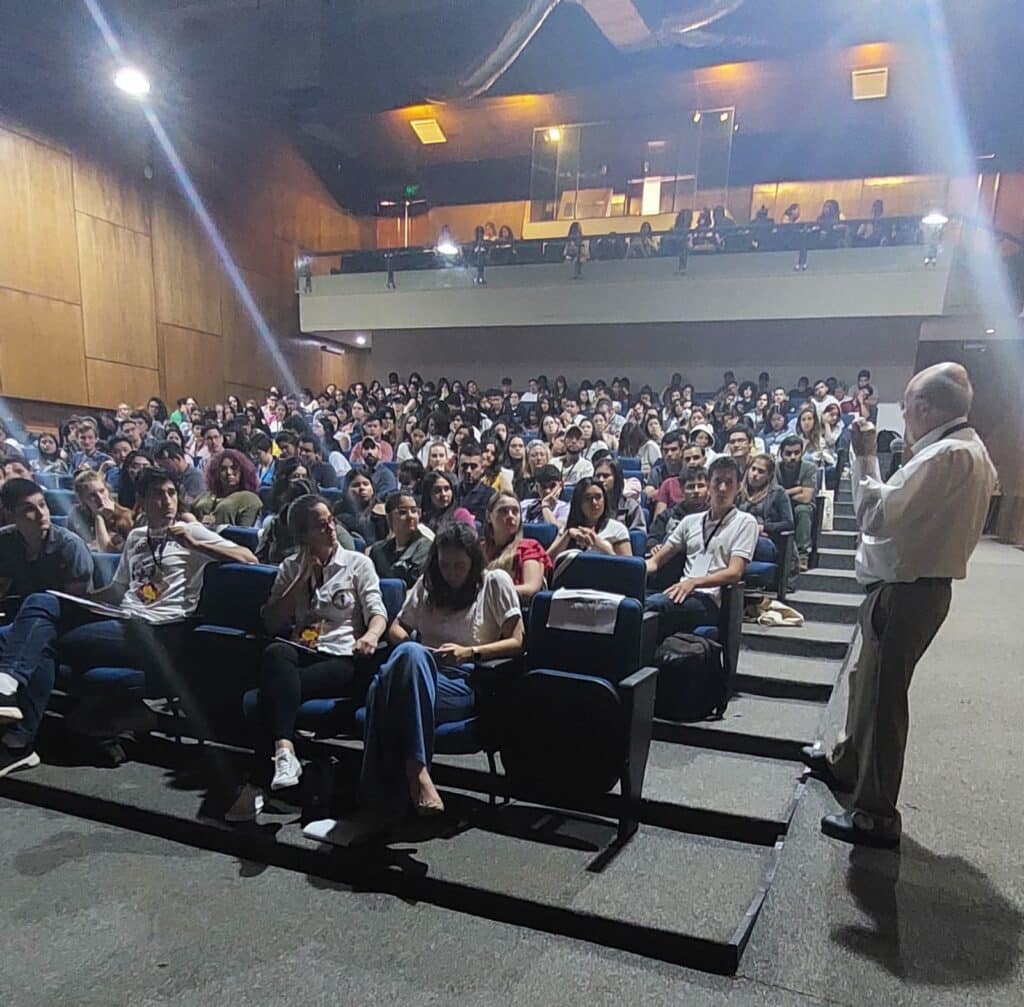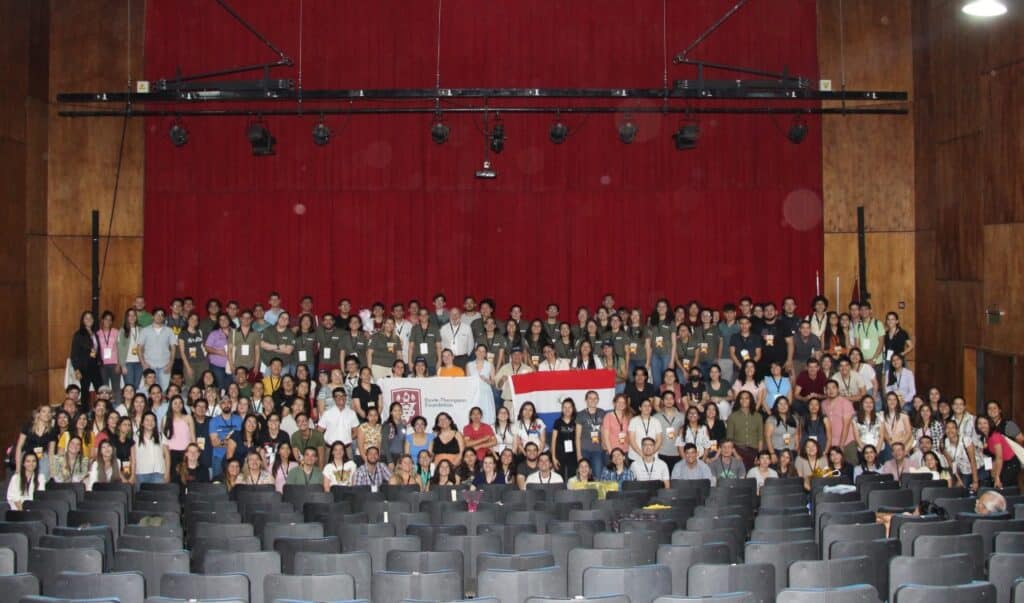 Do you think it ended there? Nope. Dr. Lopez grabbed his suitcase and flew to Bogota, Colombia, where Dr. Paola Barato (Corpavet) hosted him. And you know the rest of the story… Dr. Lopez spent two days lecturing in Bogota, at Universidad Naciona de Colombia, to numerous students and pathologists from all over Colombia. There were also local speakers including included Dr. O. Oliveria (calf pneumonia), Dr. P. Vargas (pulmonary hypertension due to chronic respiratory disease), Dr. L. Carvajal (pneumonia in dogs and cats) and Dr. G. Vargas (Pulmonary metastasis in dogs).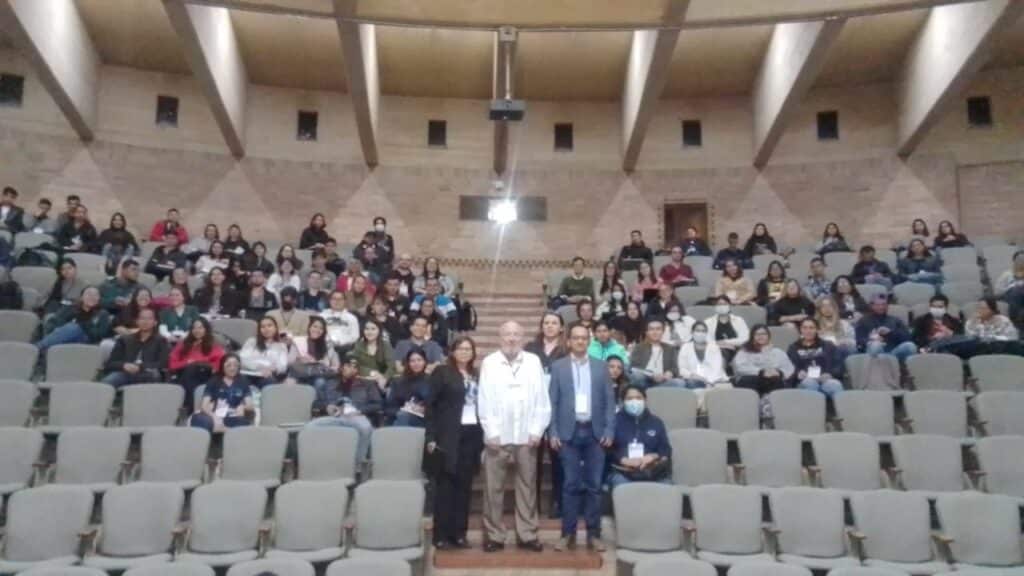 After all of this, probably a little tired but with this feeling of "mission accomplished," Dr. Lopez flew back to Canada on October 29, having shared his knowledge with more than 300 students and pathologists from 4 countries. This is one of the most exciting experiences that the Davis-Thompson Foundation has had the honor to organize and sponsor, and with one of the most knowledgeable pathologists of the world. This is what we call a colorful, latin american party! Thank you Alfonso! Last, but not least, thank you to the DTF and to the local organizers in Latin America!