October 25, 2022
@
9:00 am
–
4:00 pm
CDT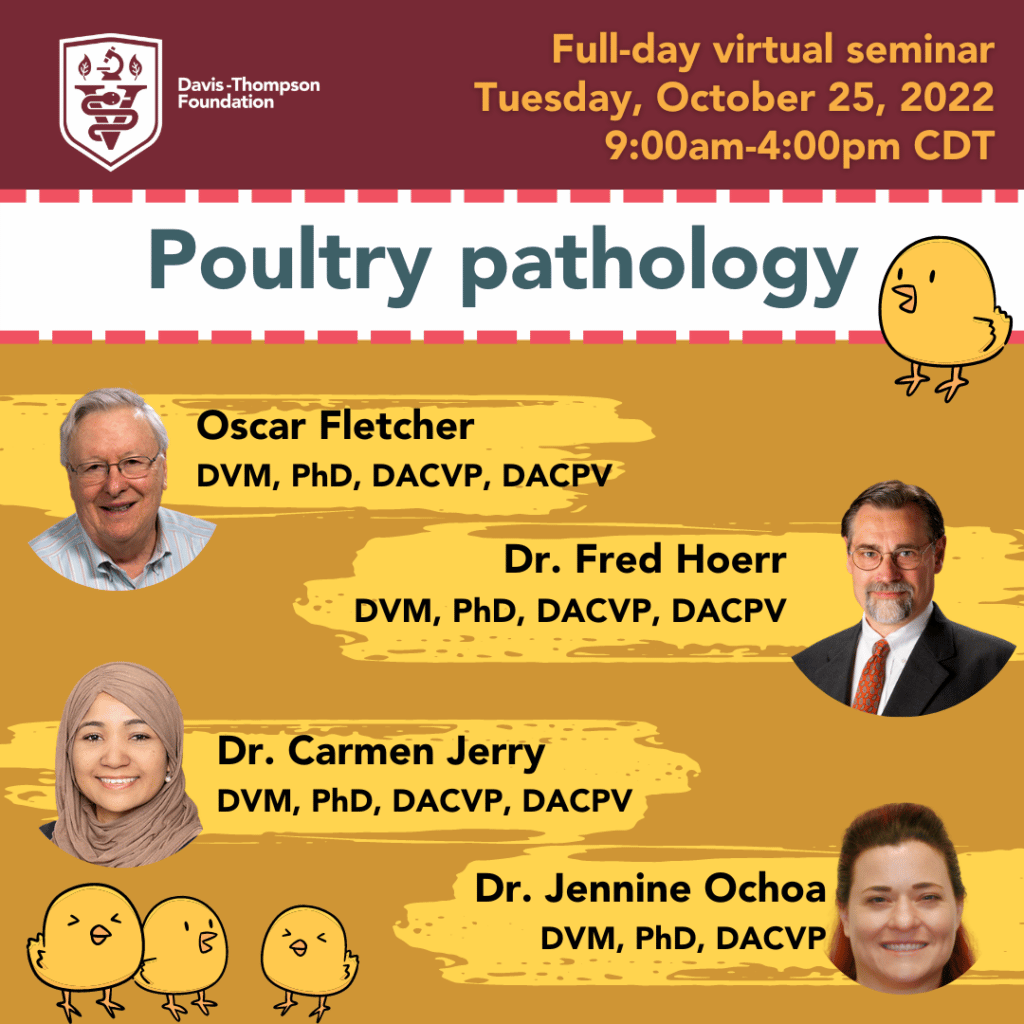 We haven't had a full-day virtual seminar in a while, so don't miss this one loaded with fantastic speakers at the top of their game. Combine expert advice and loads of beautiful pictures, and these lectures will surely help you step up your poultry game. Drs. Oscar Fletcher, Fred Hoerr, Carmen Jerry, and Jennine Ochoa are our esteemed speakers, so please join us Tuesday, October 25 from 9:00 am until 4:00 pm Central Daylight time.
9:00-10:30 Oscar Fletcher: Basic pathologic responses to injury, Diseases of the respiratory system
10:30-12:00 Fred Hoerr: Diseases of the digestive and musculoskeletal systems
1:00-2:30 Carmen Jerry: Diseases of the hepatobiliary and renal systems
2:30-4:00 Jennine Ochoa: Diseases of the nervous and integumentary systems
Registration is $50 and will include access to the recorded lectures for 14 days. This seminar will be approved for 6 hours of RACE credits and 4 MOC credits.
Register here: https://bit.ly/3f5261M