Cardiovascular pathology
February 22
@
9:00 am
–
4:00 pm
US Central Daylight/Standard Time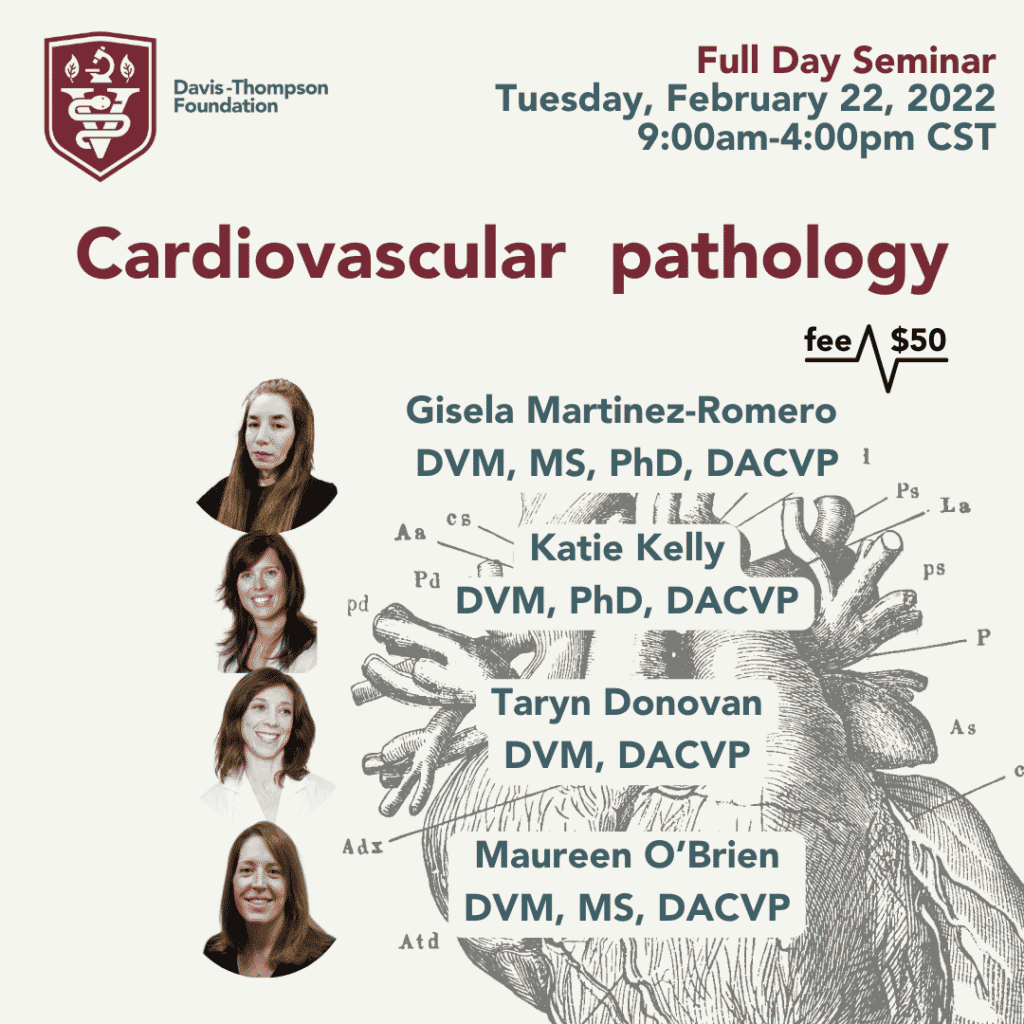 Please join us on 22 February 2022 from 9:00am to 4:00pm US Central Standard time for a full-day seminar dedicated to Cardiovascular Pathology. Participants will be able to learn more about cardiac evaluation; how to approach sudden death cases; congenital anomalies; basic approaches for gross cardiovascular device assessment and histology of cardiovascular devices; and much more! Registration is $50. As usual, registrants will get access to the recorded seminar for 14 days in case you can't watch it in real-time.
Schedule:
9:00-10:30am: Dr. Martinez-Romero – No more broken hearts: Progress in
understanding Great Ape Heart Disease
10:30am-12:00pm: Dr. Kelly – Equine and canine cardiopathology: Approaches to cardiac evaluation and testing for sudden death and myocarditis
12:00-1:00pm: LUNCH
1:00-2:30pm: Dr. Donovan – Congenital cardiac anomalies in dogs and cats; clinicopathologic correlates
2:30-4:00pm: Dr. O'Brien – Advances in Nonclinical Cardiovascular Device Safety Assessment: Harnessing the Power of Pathology for Maximizing Information from the Preclinical Pathology Study
This webinar is approved for 6 hours of RACE credits and 4 AVMA MOC credits.
Register here: https://bit.ly/34x7y8e
Related Events