Aquaculture pathology
January 18
@
9:00 am
–
4:00 pm
US Central Daylight/Standard Time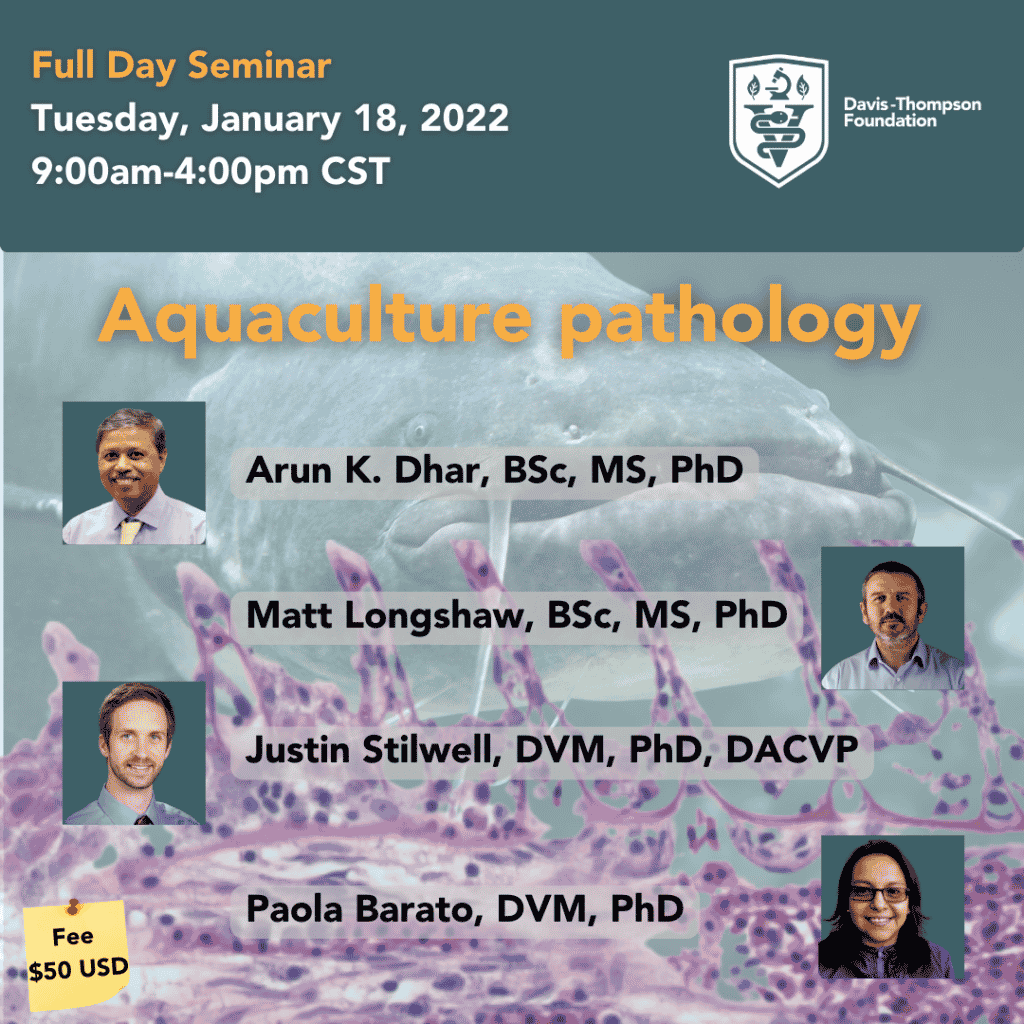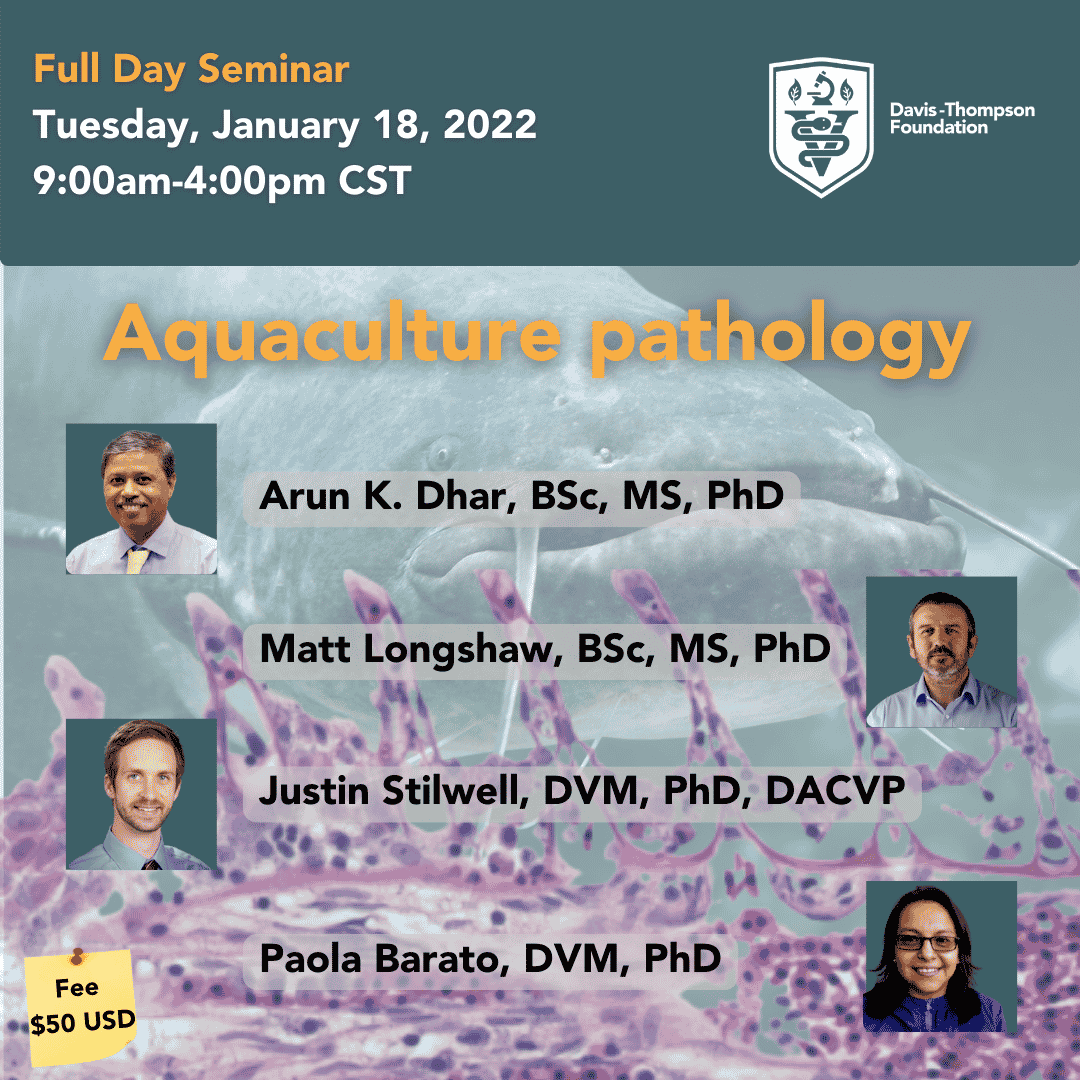 Please join us on 18 January 2022 from 9:00am to 4:00pm US Central Standard time for a full-day seminar dedicated to Aquaculture Pathology. Four outstanding speakers are lined up to share the state-of-the-art content about shrimp, crawfish, catfish, and tilapia. In this seminar, participants will have an overview of major infectious and non-infectious pathology affecting these species, including what is new and available in the molecular diagnosis realm. Registration is $50. As usual, registrants will get access to the recorded seminar for 14 days in case you can't watch it in real-time.
Schedule:
9:00-10:30am: Diseases of catfish (Dr. Justin Stilwell, PhD – Mississippi State University)
10:30am-12:00pm: Diseases of tilapia (Dr. Paola Barato, PhD – CORPAVET)
12:00-1:00pm: LUNCH
1:00-2:30pm: Diseases of shrimp (Dr. Arun K. Dhar, PhD – Aquaculture Pathology Laboratory, The University of Arizona)
2:30-4:00pm: Diseases of crawfish (Dr. Matt Longshaw, MSc, PhD – Calysta (UK)).
This webinar is approved for 6 hours of RACE credits and 4 AVMA MOC credits.
Register here: https://bit.ly/3pPJjtd
Related Events